< PREV PAGE
NEXT PAGE >
Firebird V8-305 5.0L (1982)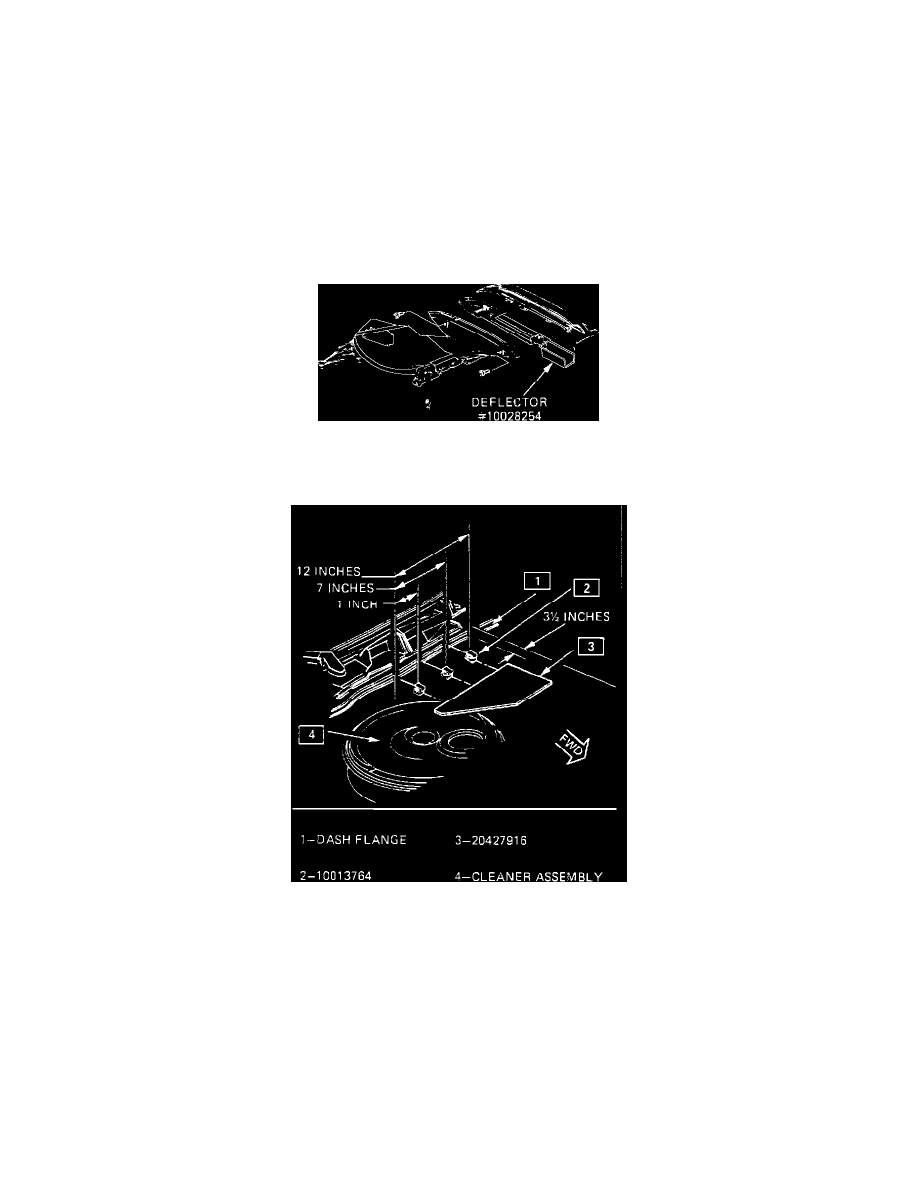 Wiper Control Module: All Technical Service Bulletins
Pulse-Wiper - Spontaneous Operation
Number
83-T-48
Section 8 Date 07/83
Subject:
SPONTANEOUS PULSE-WIPER OPERATION - 1982 AND EARLY 1983 FIREBIRDS WITH HOOD SCOOP
Some 1982 and early production 1983 Firebird models with hood scoop may experience spontaneous pulse wiper operation due to water entry into the
pulse wiper motor module. This condition usually occurs when the vehicle is run through a car wash.
The condition may be corrected by adding underhood water deflector (part number 10028254) and shield (part number 20427916) as follows:
1.
Remove two (2) scoop to ornament screws.
2..  Insert deflector tabs between scoop and ornament tabs with deflector opening towards left side of vehicle.
Figure 1
3.
Reinstall two (2) screws (see Figure 1).
Figure 2
4.
Install rubber shield (part number 20427916) by sliding into the three (3) cowl lip clips (part number 10013764) with the narrow side toward the
center of the car (see Figure 2)..
The deflector was added in production to 1983 vehicles approximately mid-March, 1983. The shield entered production late in May 1983.
WARRANTY INFORMATION
Labor Operation    
T3119
Time Allowance
.3 Hr.
< PREV PAGE
NEXT PAGE >