< PREV PAGE
NEXT PAGE >
911 Carrera 4 Cabriolet (996) F6-3.6L (2003)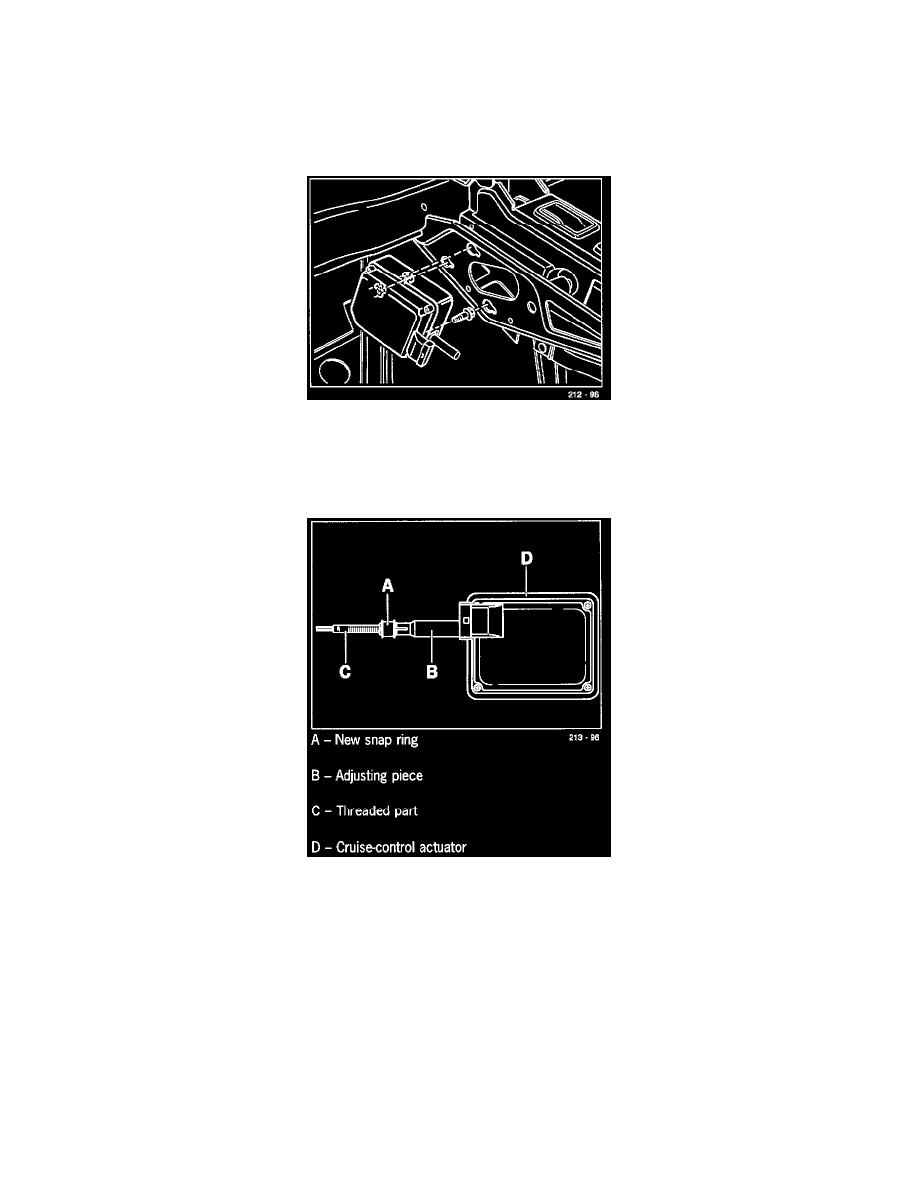 Cruise Control Servo: Service and Repair
Removing and Installing Cruise Control Actuator
NOTE:  The cruise-control actuator is fastened with three screws to the pedal bearing block above the accelerator.
1. Remove air guide and footwell air vent of the heating and air conditioning system. Remove brake-light switch from pedal bearing block.
2. Only loosen fastening screws on the cruise- control actuator.
3. Draw cruise-control actuator to the rear and extract to the side. Disconnect the electrical plug connection.
4. Loosen snap ring at adjusting piece (displace it) and push threaded part through along with cruise control cable.
5. Loosen adjusting piece at cruise control actuator (bayonet lock) and disengage cruise-control cable.
Adjusting cruise-control cable
< PREV PAGE
NEXT PAGE >