< PREV PAGE
NEXT PAGE >
911 Carrera 4 Cabriolet (996) F6-3.6L (2003)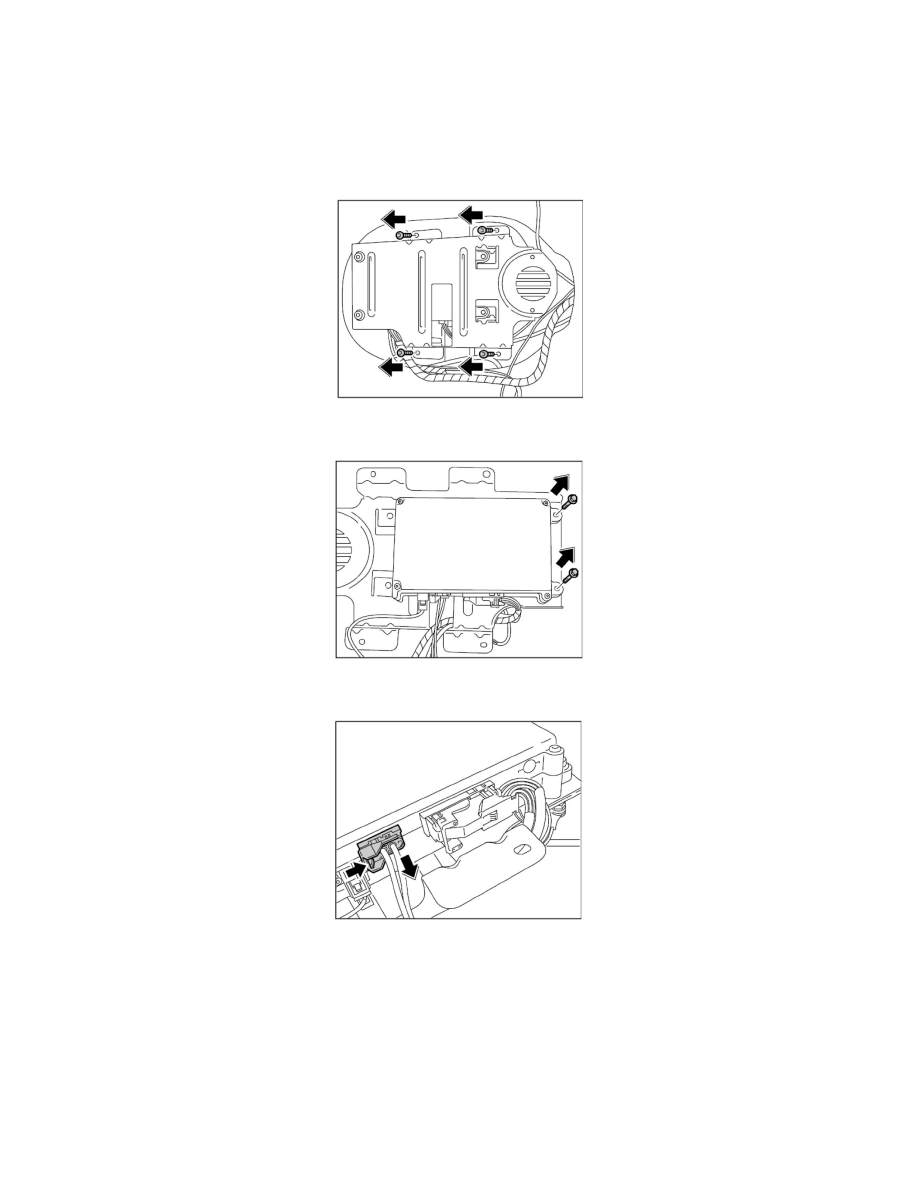 Communications Control Module: Service and Repair
Removing And Installing Control Unit For The Telephone
Remove right front seat.
Switch ignition off, remove key, switch off the PCM or the radio.
Removing control unit for telephone
1. Unscrew the 4 fastening screws from the holder.
2. Unscrew the two fastening screws on the holder and remove the control unit from the holder.
3. Disconnect the electrical plug connections.
Installing control unit for the telephone
< PREV PAGE
NEXT PAGE >