< PREV PAGE
NEXT PAGE >
911 Carrera 4 Cabriolet (996) F6-3.6L (2003)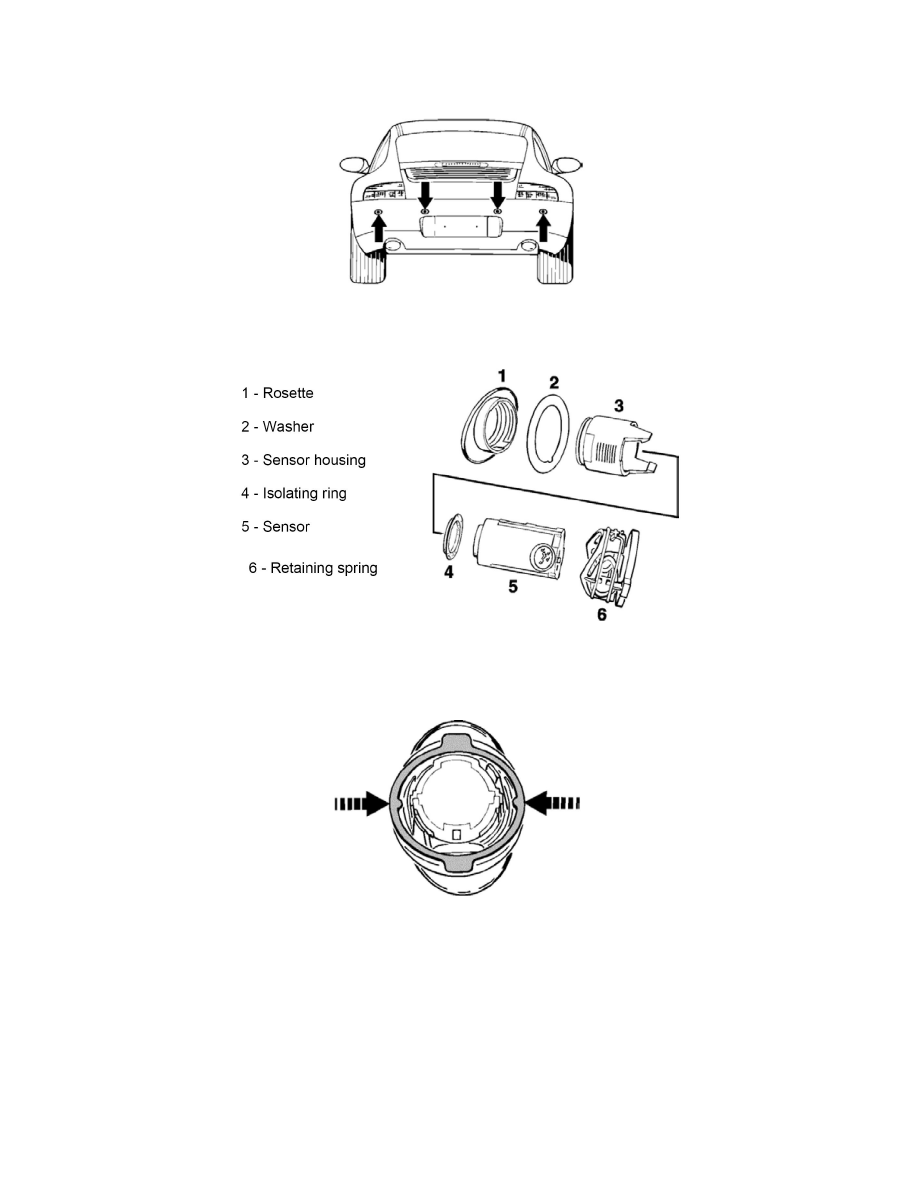 Parking Assist Distance Sensor: Service and Repair
Removing And Installing Sensor For Park Assistent
INFORMATION:  Four sensors for the Park Assistent are installed in the rear spoiler. The rear spoiler must be taken off in order to remove a
defective sensor. The sensors are arranged in the order: outer left, inner left, inner right and outer right.
The sensor with holder in the rear spoiler consists of six parts.
Removal
1. Take off rear spoiler Pull off electrical plug connection. Press together retaining spring at top and pull off.
< PREV PAGE
NEXT PAGE >