Removing and Installing Control Unit For Alarm System|Page 8 >
911 Carrera 4S (996) F6-3.6L (2004)
Relays and Modules
Relays and Modules - Accessories and Optional Equipment
Alarm Module, (Vehicle Antitheft)
Component Information
Service and Repair
Removing and Installing Control Unit For Alarm System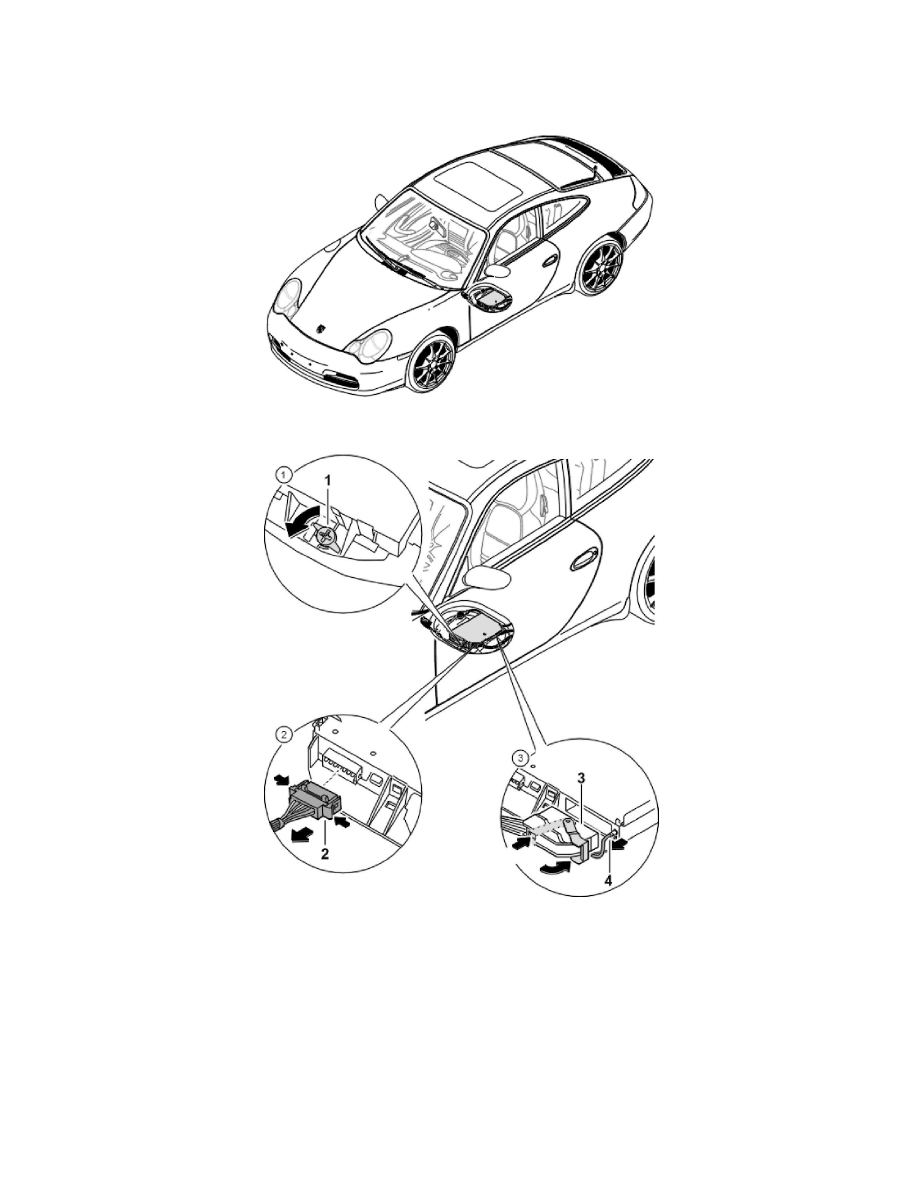 Alarm Module: Service and Repair
Removing and Installing Control Unit For Alarm System
Removing And Installing Control Unit For Alarm System
Removing control unit for alarm system
INFORMATION:
-
Only remove the control unit with the battery disconnected.
-
Code numbers from IPAS are required.
-
In order to prevent possible complications when teaching the transponder and radio codes, use the spare key as well.
-
The control unit for the alarm system can only be taught for one vehicle; a transfer to a different vehicle is not possible.
Relays and Modules
Relays and Modules - Accessories and Optional Equipment
Alarm Module, (Vehicle Antitheft)
Component Information
Service and Repair
Removing and Installing Control Unit For Alarm System
Removing and Installing Control Unit For Alarm System|Page 8 >