Antenna Control Module|Service and Repair|Page 7 >
911 Carrera Cabriolet (997) F6-3.6L (2007)
Relays and Modules
Relays and Modules - Accessories and Optional Equipment
Antenna Control Module
Component Information
Service and Repair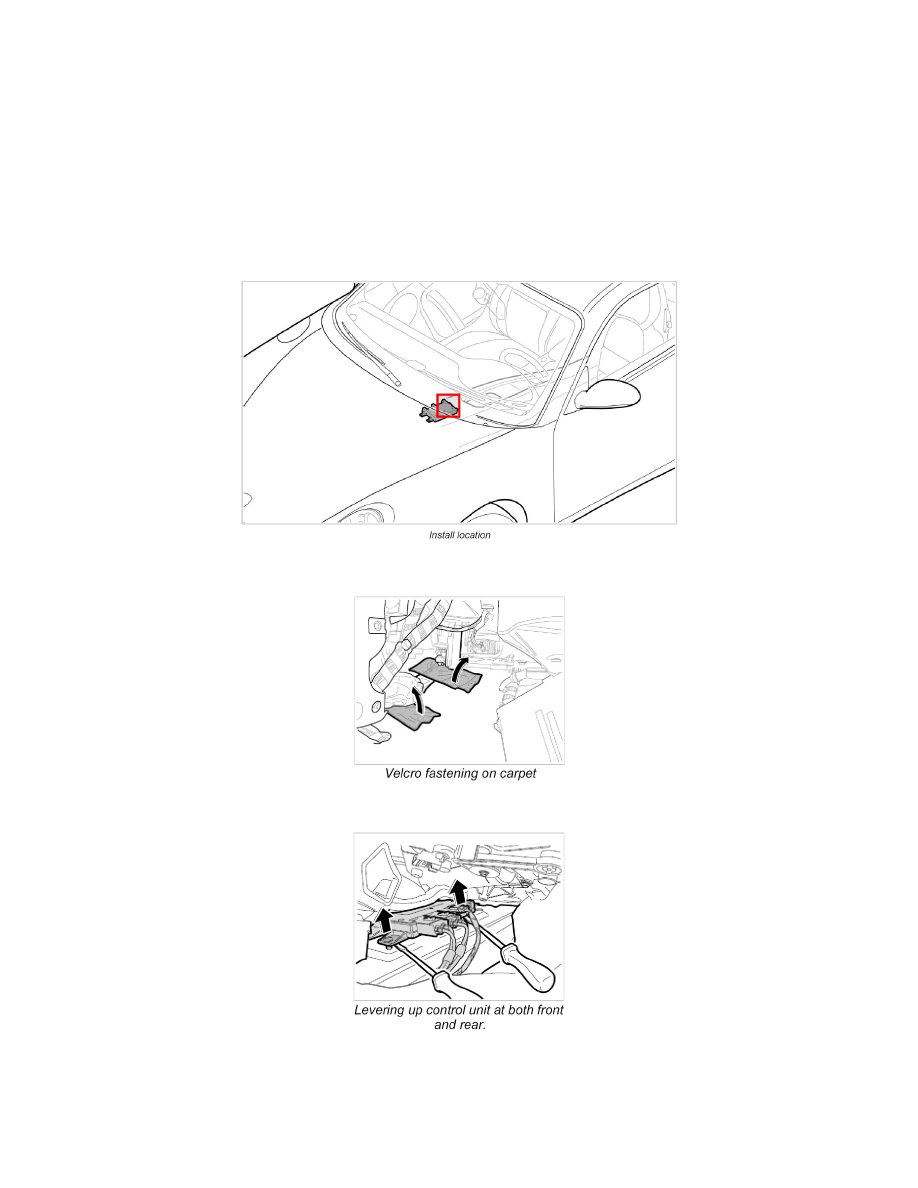 Antenna Control Module: Service and Repair
Removing And Installing Control Unit For Antenna
Preliminary work
Preliminary work - antenna control unit
Remove right-hand panel of centre console.
Removing control unit for antenna
Removing antenna control unit
1. Remove ignition key and switch off audio system.
2. Undo the velcro strip on the carpet underneath the centre console.
3. Push a screwdriver under the control unit and lever it up at the front and rear.
Relays and Modules
Relays and Modules - Accessories and Optional Equipment
Antenna Control Module
Component Information
Service and Repair
Antenna Control Module|Service and Repair|Page 7 >