< PREV PAGE
NEXT PAGE >
911 Turbo AWD (996) F6-3.6L Turbo (2001)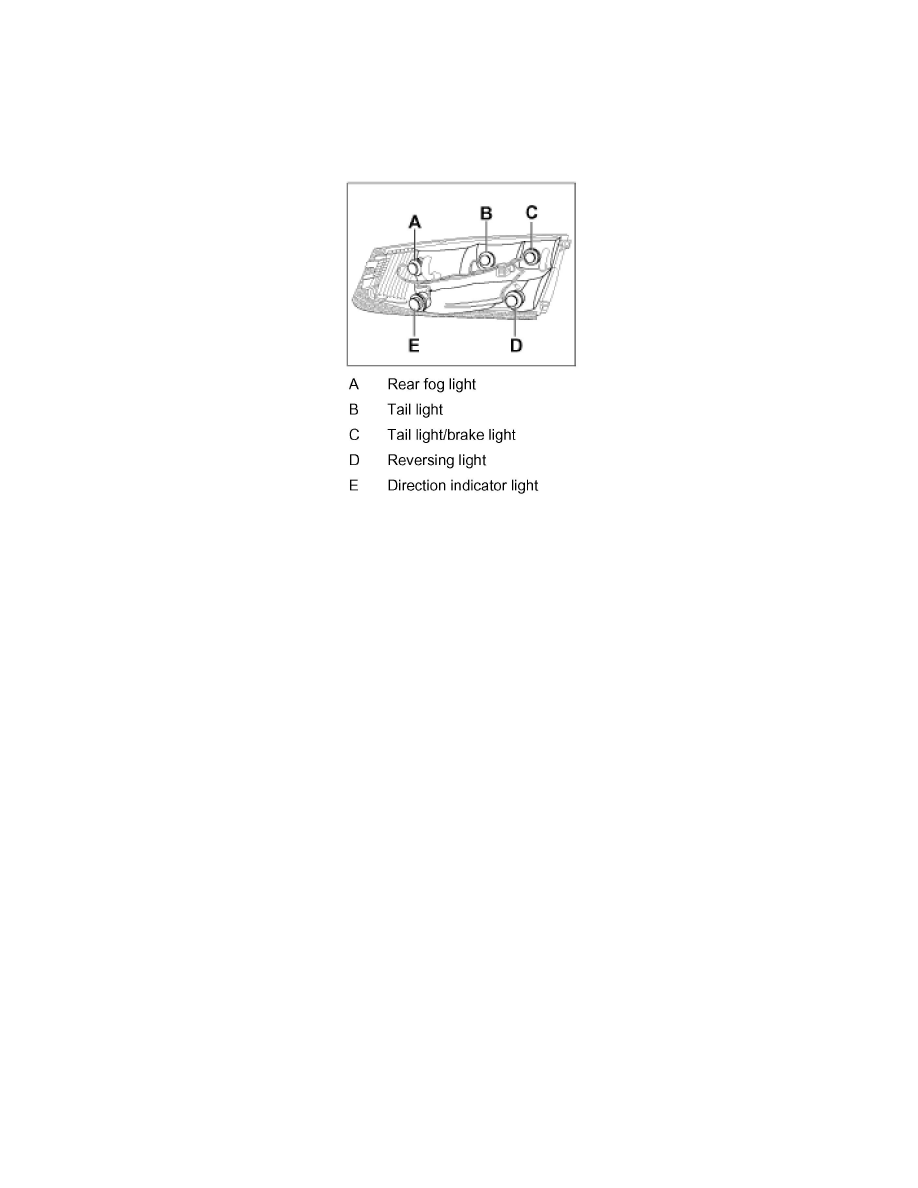 Brake Light Bulb: Service and Repair
Removing and Installing Bulb For Tail Light
Removing bulb for tail light
1. Open engine compartment lid.
2. Unscrew fastening screws and pull out the tail light towards the rear.
3. Turn bulb socket counter-clockwise and remove from the tail light.
4. Take defective bulb out of the bulb socket (bayonet lock).
Installing bulb for tail light
1. Install new bulb and ensure that it is correctly seated (bayonet lock).
2. Rotate bulb socket clockwise and engage.
3. Install the tail light, making sure the retaining lugs are seated properly.
4. Perform a function test of all bulbs.
< PREV PAGE
NEXT PAGE >