< PREV PAGE
NEXT PAGE >
911 Turbo AWD (996) F6-3.6L Turbo (2001)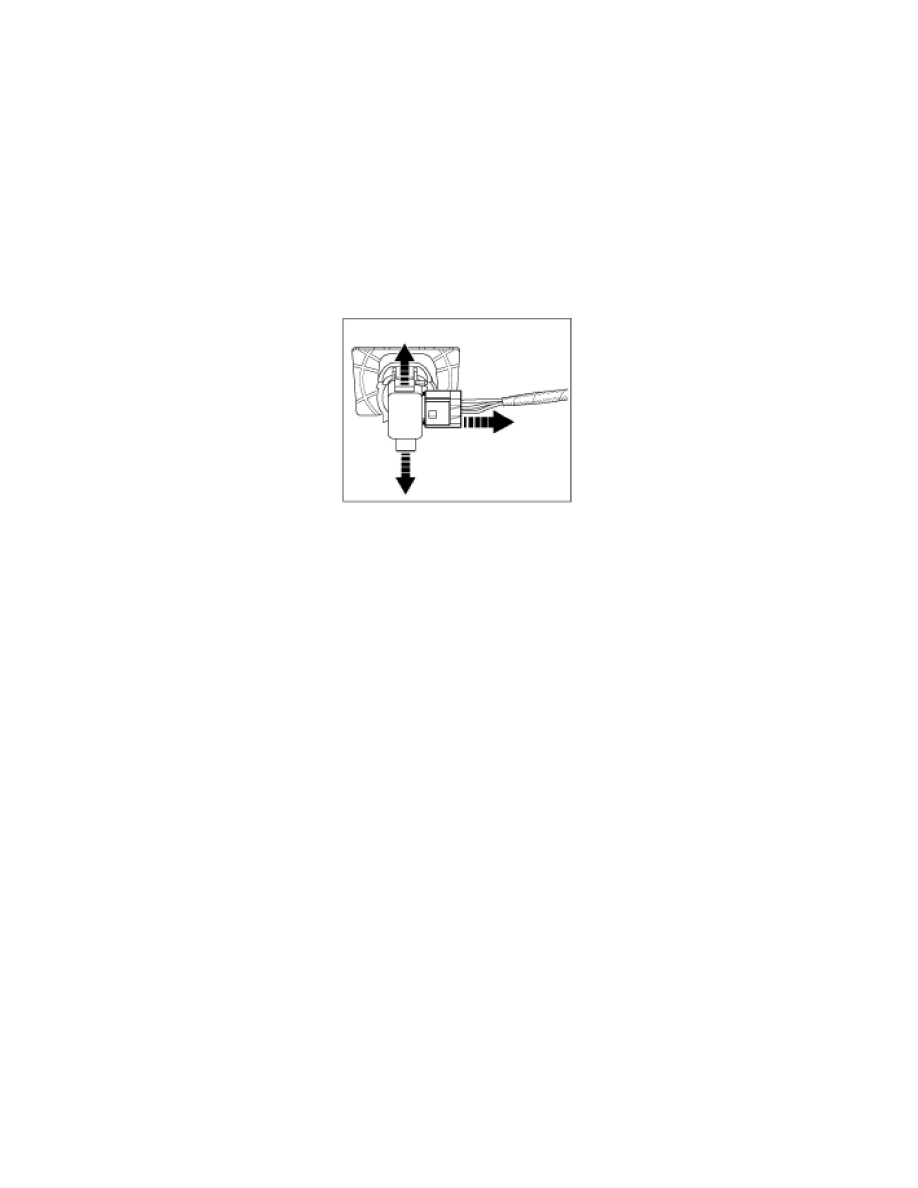 Parking Assist Distance Sensor: Service and Repair
Removing And Installing Sensor For ParkAssistent
NOTE:
-
Four sensors for the ParkAssistent are installed in the rear spoiler.
-
The rear spoiler must be taken off in order to remove a defective sensor.
-
When painting, make sure that not only the membrane but also the cylindrical membrane edge (2 mm) is coated with paint.
Layer thickness: max. 120 micro m
Removing sensor for ParkAssistent
1. Take off rear spoiler.
2. Pull off electrical plug connection.
3. Slightly bend up the holding peg on the sensor housing and push out the sensor.
4. Remove isolating ring from the sensor.
Installing sensor for ParkAssistent
NOTE:
-
Always fit the isolating ring before installing the sensor.
-
The electrical plug connection in the vehicle must always point to the centre of the vehicle.
-
Plug connection with marking (white adhesive tape) on the wiring harness always connected to outer right sensor.
1. Fit isolating ring and push sensor into the sensor housing and engage.
2. Engage electrical plug connection and fit rear spoiler.
< PREV PAGE
NEXT PAGE >