< PREV PAGE
NEXT PAGE >
911 Turbo AWD (996) F6-3.6L Turbo (2001)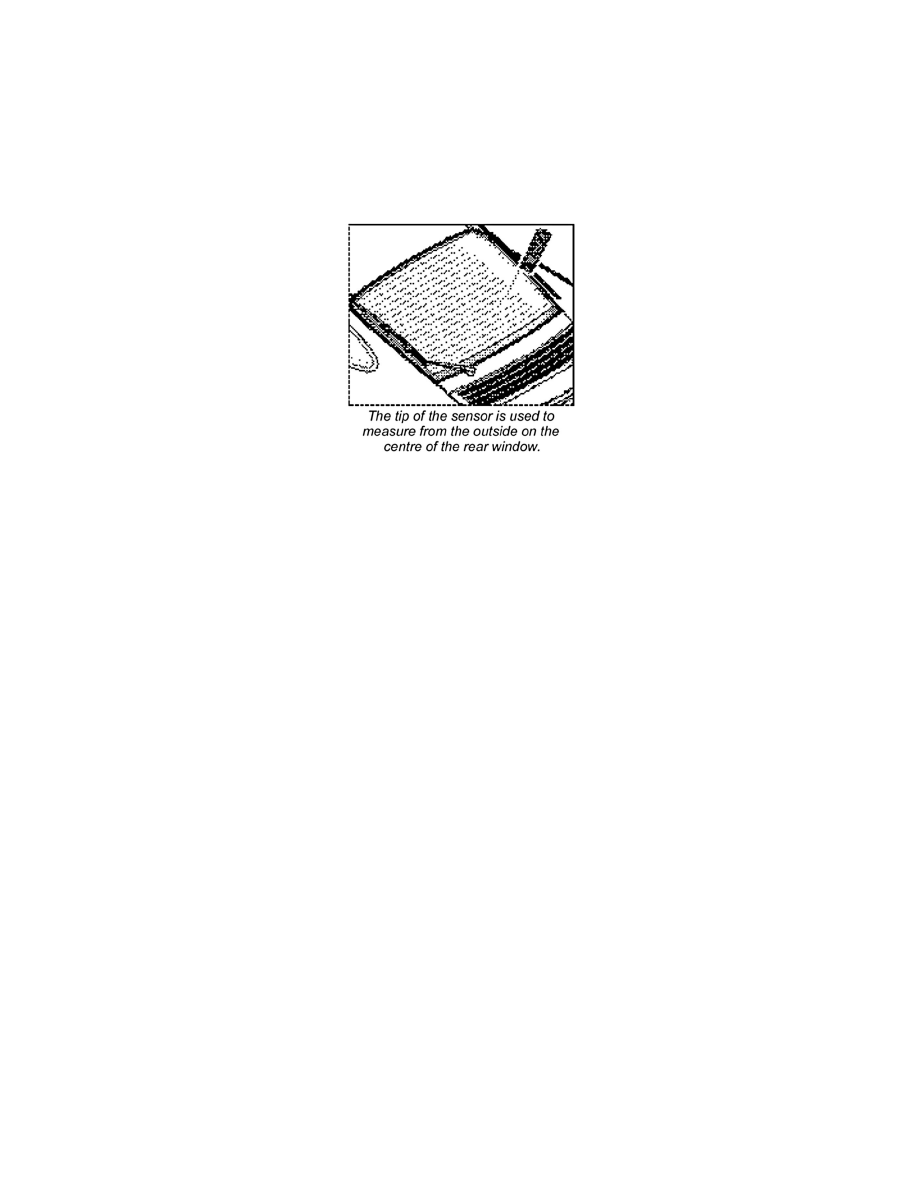 Heated Glass Element: Testing and Inspection
Checking Function Of Heating For Rear Window
Check with the temperature probe
NOTE:
-
The function of the heating for the rear window can be checked with a temperature probe with digital display.
-
The indicator light in the rocker switch also lights up if a fault is present and the heating wires in the rear window do not warm up!
NOTE:
-
The heating wire on the rear window must run exactly under the tip of the sensor for this measurement procedure!
-
After switching on at room temperature and a period of 2 minutes, the temperature must increase by approx. 2 degrees!
-
If no temperature increase is shown, the fault must be detected on the basis of the wiring diagram!
< PREV PAGE
NEXT PAGE >