< PREV PAGE
NEXT PAGE >
911 Turbo Cabriolet AWD (997) F6-3.6L Turbo (2008)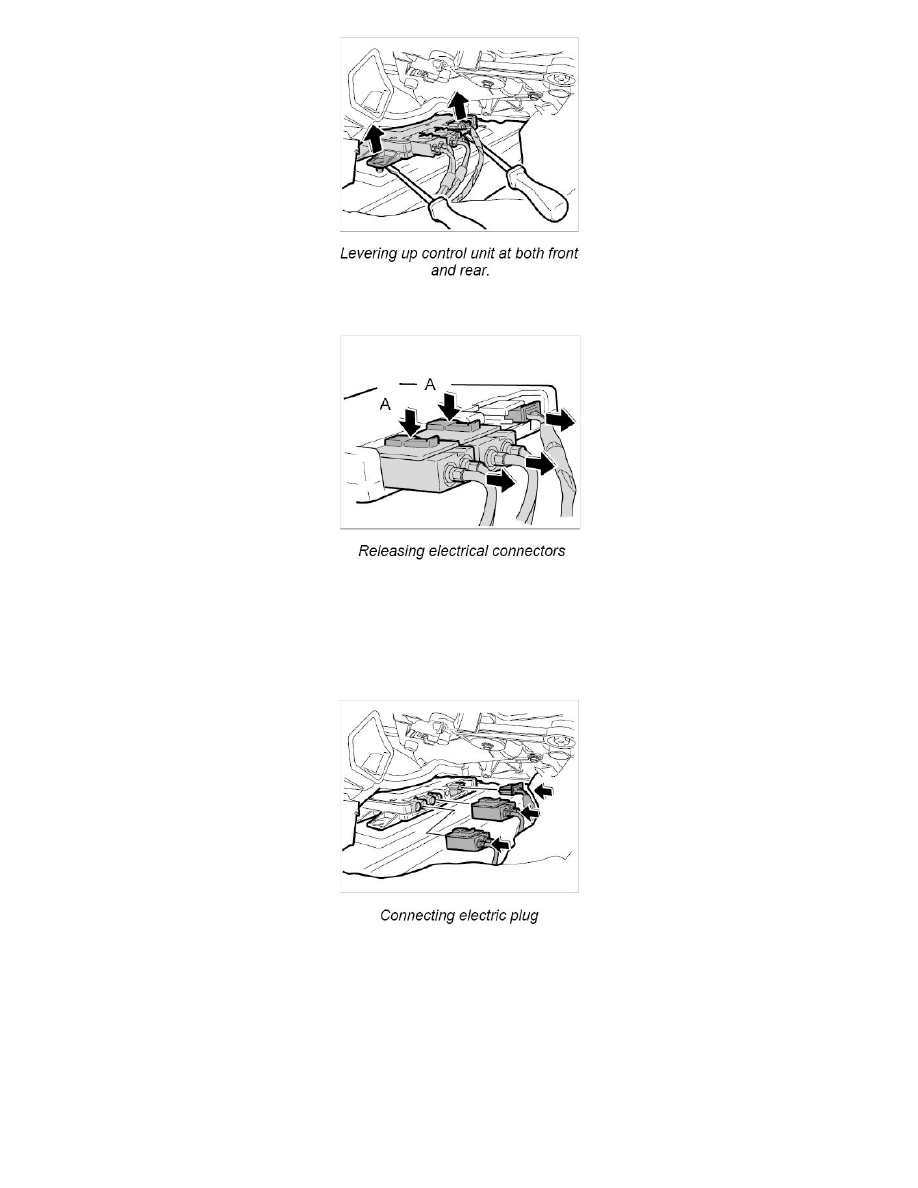 3. Push a screwdriver under the control unit and lever it up at the front and rear.
4. Release the electrical connectors -A- and pull them away from the antenna control unit.
5. Take out the control unit.
Installing control module for antenna
Installing antenna control unit
1. Press electrical connectors onto control module until they are felt to engage.
< PREV PAGE
NEXT PAGE >