< PREV PAGE
NEXT PAGE >
911 Turbo Cabriolet AWD (997) F6-3.8L Turbo (2011)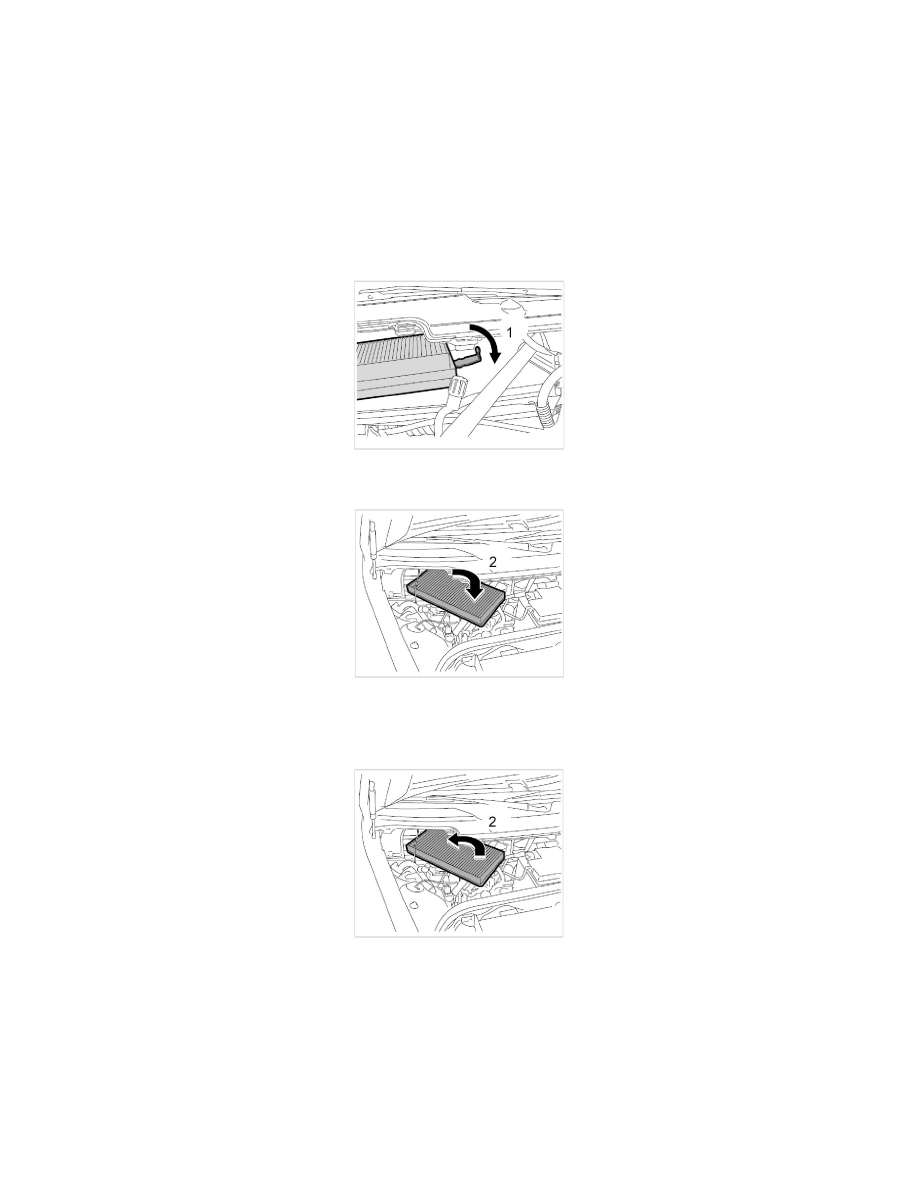 Cabin Air Filter: Service and Repair
Removing And Installing Particle Filter
Preliminary work
Preliminary work for the particle filter
1. Remove battery cover.
2. Remove cover on right for plenum chamber.
Removing particle filter
1. In conjunction with telephone preparation, loosen the antenna at the two top fastening screws and unscrew the two bottom fastening screws.
Remove antenna part.
2. Open the lock -1- on the filter housing.
3. Remove the particle filter upwards and to the side -2- out of the housing guide.
Installing particle filter
1. Insert a new particle filter into the housing guide -2-.
2. Ensure correct seating and installation position.
< PREV PAGE
NEXT PAGE >