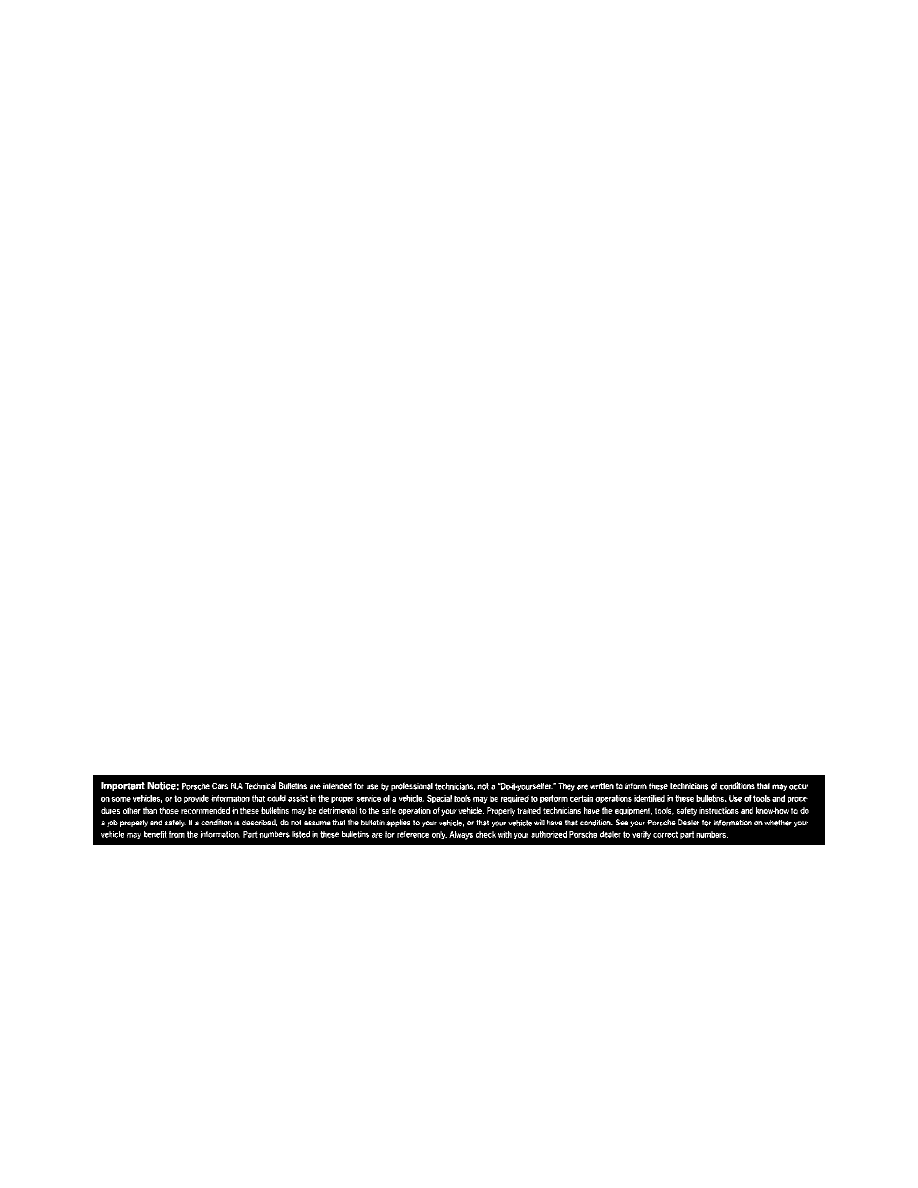 Driver/Vehicle Information Display: Technical Service Bulletins
PCM2.0/PCM2.1(R) - Permissible Display Pixel Errors
9
Cayenne (9PA)
2/06 ENU 9110 
Mar 27, 2006
PCM2.0 and PCM2.1 Control Unit: Permissible Pixel Errors In The Display
Vehicle Type:
Cayenne/Cayenne S/Cayenne Turbo
Model Year:
As of 2003 up to 2008
Equipment:
PCM2.0 or PCM2.1 (I No. 8DV/8DQ)
Concerns:
PCM2.0 and PCM2.1 operator control unit:
-
Installed in the vehicle as a factory option,
-
Parts for spare parts requirements.
Situation:
Permissible number of pixel errors in the operator control unit display.
The following applies for assessing the PCM operator control unit with regard to pixel errors in the display.
In the event of a complaint, two bright and permanently occurring pixel errors are permitted in the display.
It is irrelevant ...
... which display area they appear in,
... whether they are close together or far apart.
Sporadic and dark pixel errors cannot be evaluated as a complaint.
Disclaimer