NEXT PAGE >
Cayenne S (92A) V8-4.8L (2011)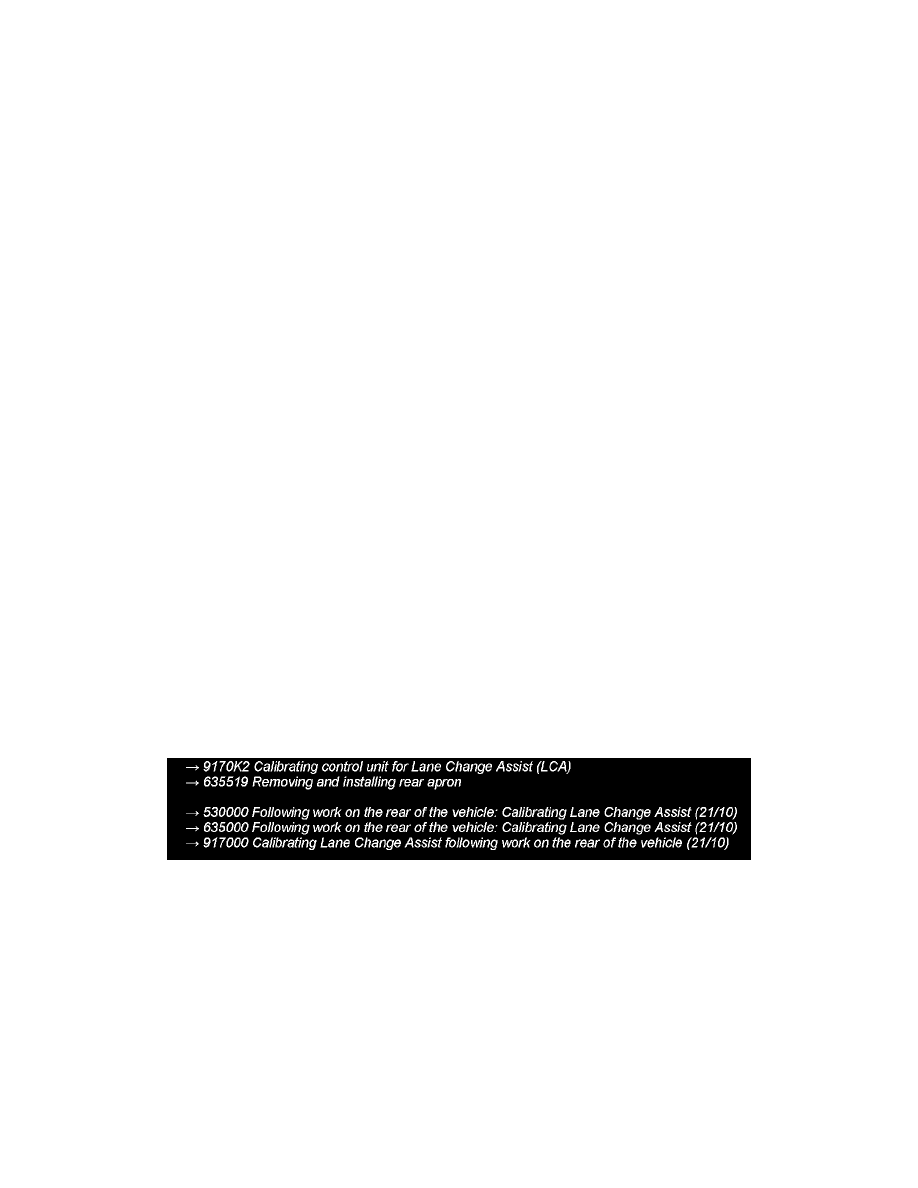 Collision Avoidance Module: Technical Service Bulletins
Collision Avoidance - Calibrating Lane Change Assist
Service
6
21/10 ENU 6350
Jun 11, 2011
The present document was valid at the time of print. A later version may be available online
Calibrating Lane Change Assist After Rear Body Work (21/10)
Model year:
as of 2011
Vehicle Type:
Cayenne/Cayenne S/Cayenne Hybrid/Cayenne Turbo
Equipment:
Lane Change Assist (I-no. 7Y1) (referred to below as "LCA")
Concerns:
Calibrating Lane Change Assist.
Information:
- Removing or moving the rear bumper/rear apron.
- Body repairs to the rear of the vehicle.
- Changing the installation position of one or both LCA control units.
- Replacing the LCA control units.
Vehicles equipped with "Lane Change Assist" assist the driver when changing lane while travelling at a speed of between 18 to 155 mph (30 to
250km/h).
When LCA is activated, it monitors the area at the side behind the vehicle as well as the blind spot. It informs the driver by means of a signal in the
exterior mirror if the system has detected another vehicle in the adjacent lane.
Information
Please note that both LCA control units must always be calibrated after carrying out the tasks listed under "Information", see --> 9170K2 Calibrating
control unit for Lane Change Assist (LCA).
REFERENCES
92AAG1, 92AAG7, 92AAH1, 92AA11, 92AAM1
Model year as of 2011 
C02, C36
NEXT PAGE >