NEXT PAGE >
Cayenne Turbo (9PA) V8-4.8L Turbo (2008)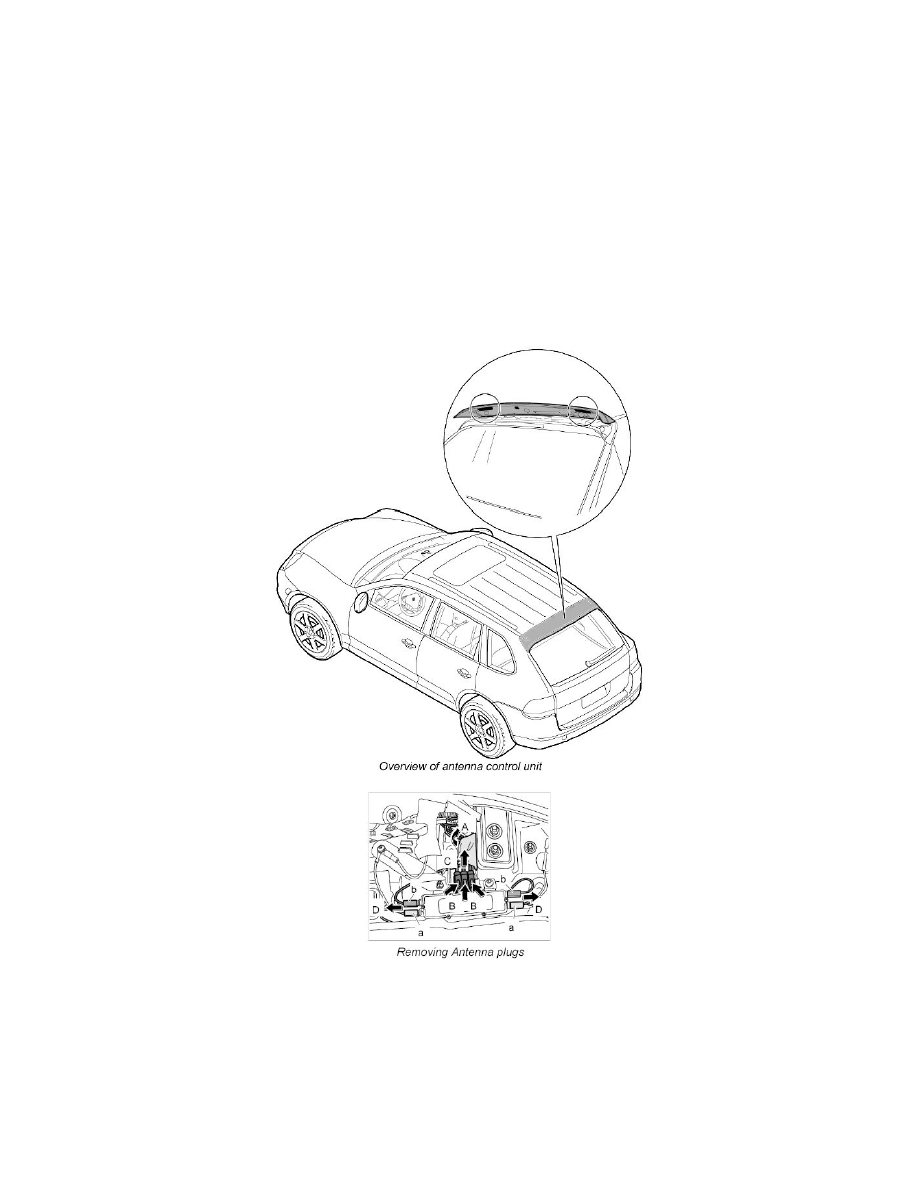 Antenna Control Module: Service and Repair
Removing And Installing Control Unit For Antenna Amplifier
Preliminary work
Remove top cover of rear spoiler.
Removing control unit for antenna amplifier
CAUTION:
Risk of damage to antenna amplifier control unit
-
Remove ignition key and switch off audio system.
INFORMATION:
-
The control unit for the antenna amplifier is installed in the rear spoiler.
-
The right antenna amplifier also takes on the control unit function.
1. Remove the adhesive tape -Arrow A-, then unlock the antenna plugs -Arrows B- and pull them off -Arrow C-.
2. Pull off the plugs for the antenna leads -a- and the power supply -b- -Arrows D-.
NEXT PAGE >