< PREV PAGE
NEXT PAGE >
9-2X F4-2.5L (2006)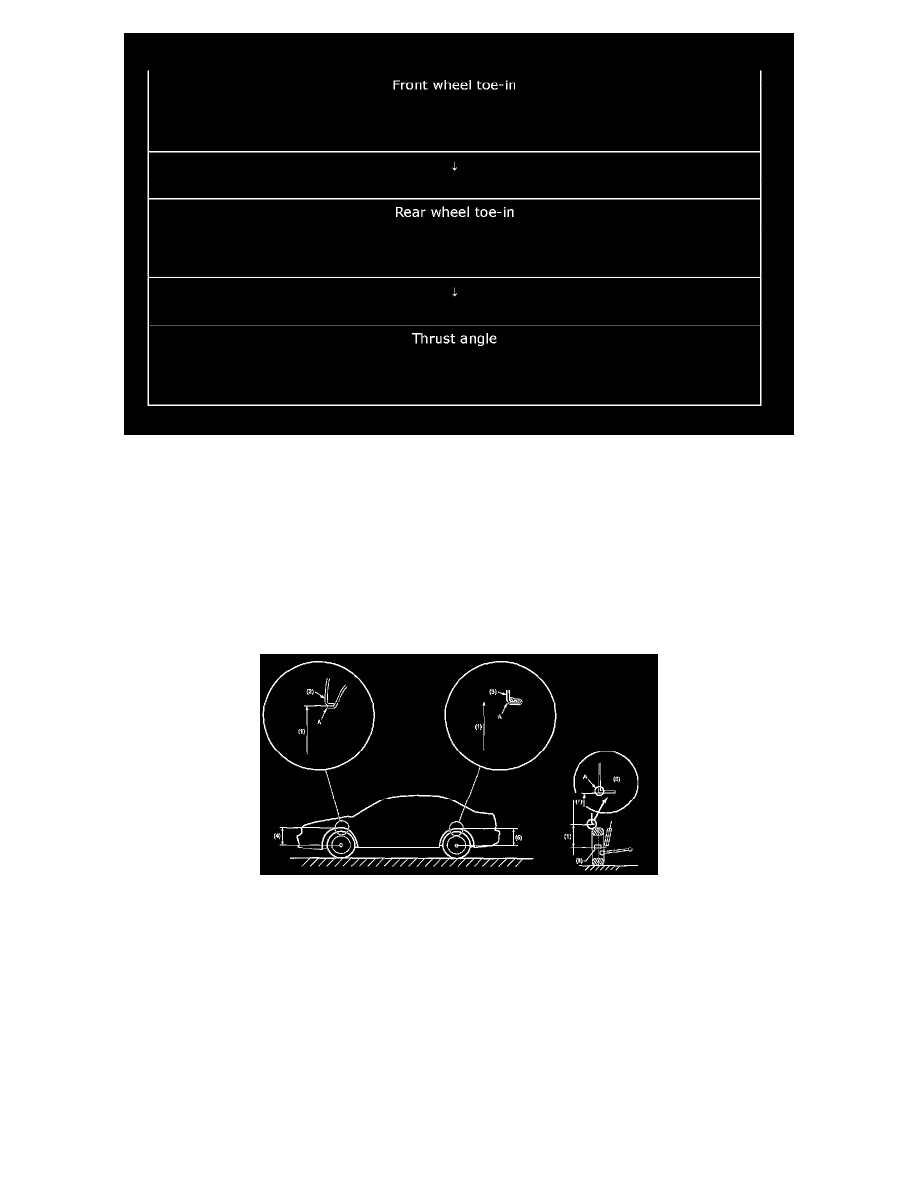 Check, adjust and/or measure the wheel alignment in accordance with procedures indicated in the figure.
Wheel Arch Height
Set the vehicle on a level surface.
Set the vehicle to "curb weight" conditions. (Empty luggage compartment, install spare tire, jack, service tools, and top up fuel tank.)
Set the steering wheel in a straight line, then remove the vehicle straight ahead more than 5 m (16 ft) to settle the suspension.
Suspend the thread from wheel arch (point "A" in figure below) to determine a point directly above center of wheel.
(1) Wheel arch height
(2) Front fender
(3) Rear quarter
(4) Front wheel arch height
(5) Rear wheel arch height
(8) End of spindle
(6) Flange bend line
(7) Measuring point
< PREV PAGE
NEXT PAGE >