< PREV PAGE
NEXT PAGE >
9-2X F4-2.5L (2006)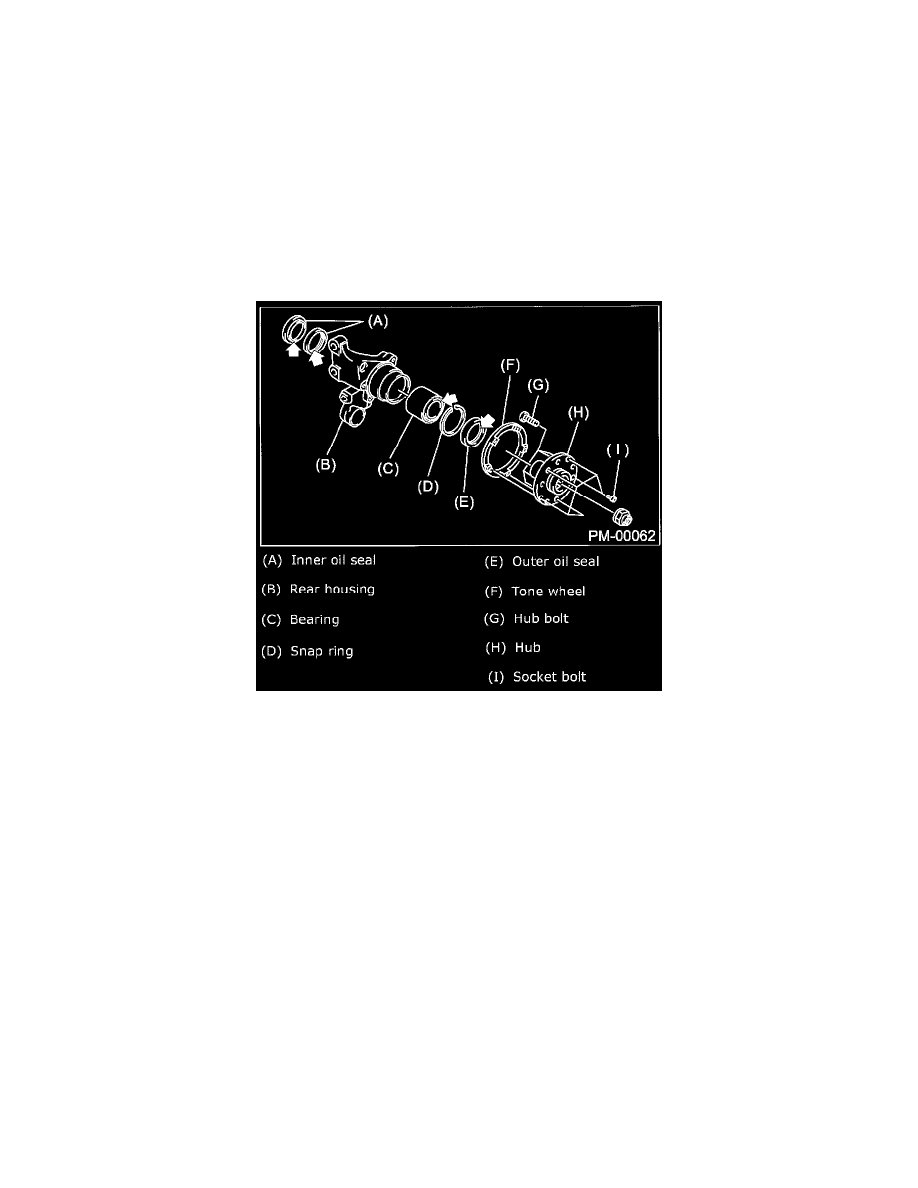 Wheel Bearing: Testing and Inspection
Rear Wheel Bearing Inspection
REAR WHEEL BEARING INSPECTION
-
Jack-up the rear of vehicle.
-
While holding the rear wheel by hand, swing it in and out to check bearing free play.
-
Loosen the wheel nuts and remove rear wheel.
-
If the bearing free play exists in step 2) above, attach a dial gauge to the hub assembly and measure axial displacement in axial direction.
Service limit:
Straight-ahead position within 0.05 mm (0.0020 inch)
-
Remove the DOJ of rear drive shaft from rear differential.
-
While supporting the rear drive shaft horizontally with one hand, turn the hub assembly with the other to check for noise or binding.
-
If the hub assembly is noisy or binds, disassemble the rear axle and check condition of oil seals, bearings, etc.
< PREV PAGE
NEXT PAGE >