< PREV PAGE
NEXT PAGE >
9-3 SE Hatchback (9400) L4-2.0L Turbo (B205) HO (2000)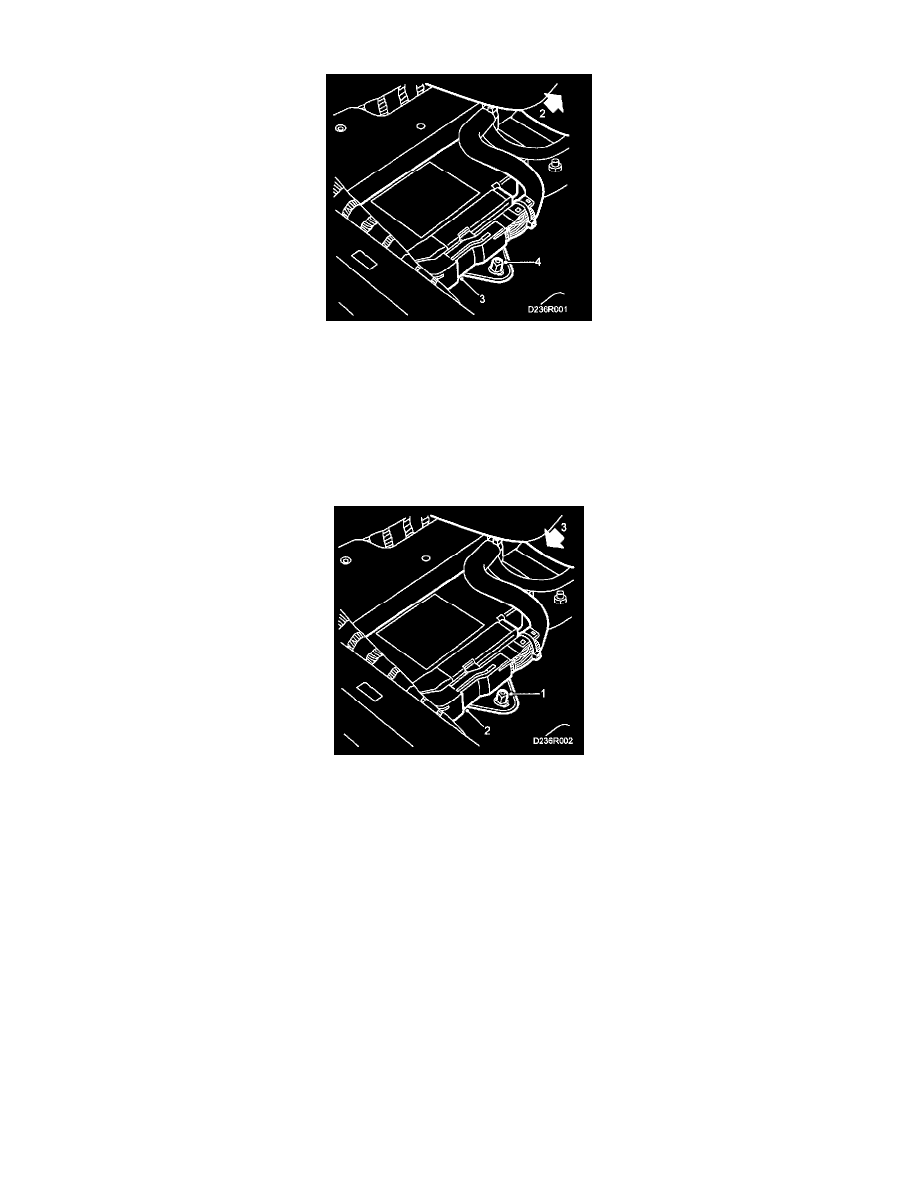 Alarm Module: Service and Repair
Control Module
To remove
1
Undo and lift out the left-hand front seat.
2
Detach and fold away the carpet. (3D: the belt guide must be detached first)
3
Unplug the connector to the electronic control module.
4
Unscrew 1 nut and lift away the control module.
To fit
1
Fit the control module and screw it down.
2
Plug in the connector to the control module.
3
Replace the carpet. (3D: fit the belt guide.)
4
Refit the front seat.
5
After changing the TWICE control module, it must be programmed in the car.
< PREV PAGE
NEXT PAGE >