< PREV PAGE
NEXT PAGE >
9-5 Sport Wagon (9600) V6-3.0L Turbo (B308) (2003)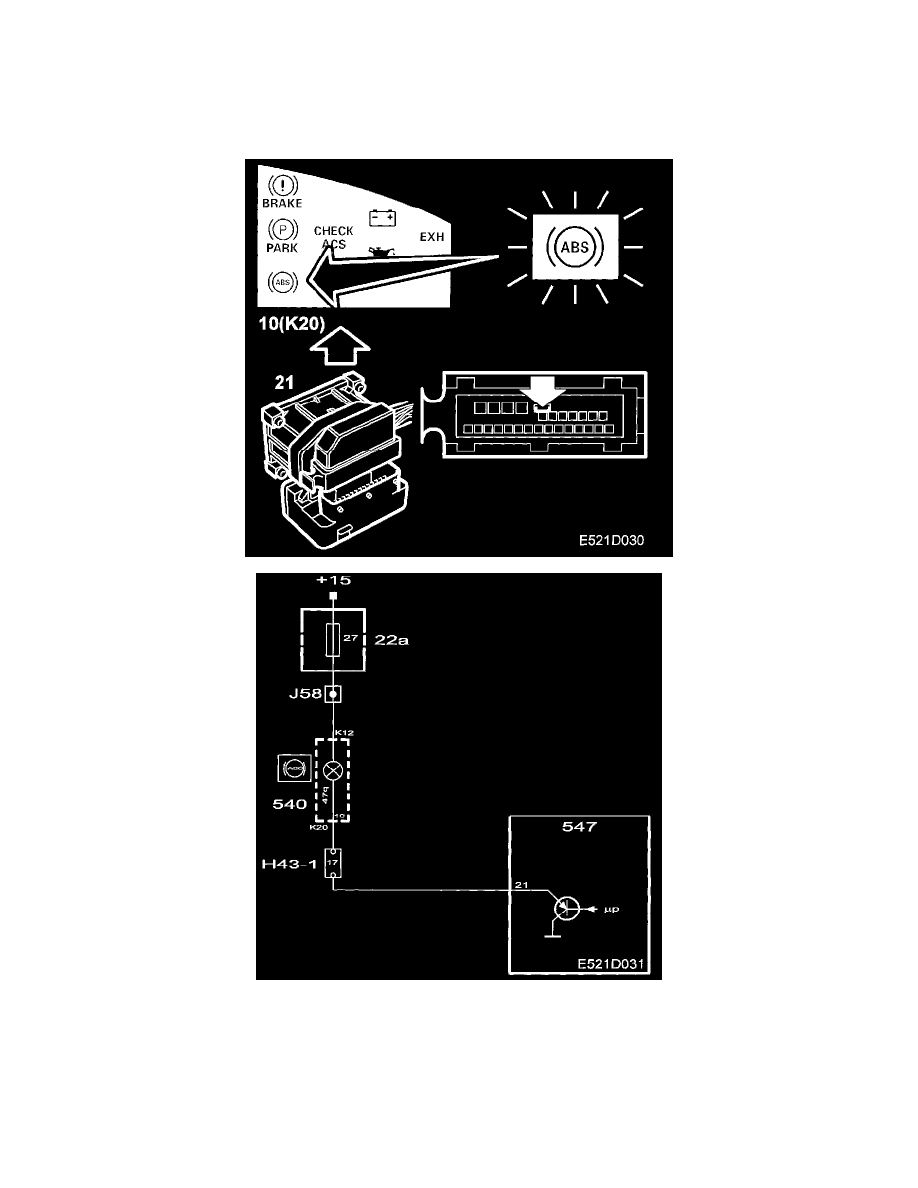 ABS Light: Description and Operation
ABS warning light
If a fault should occur in one of the ABS control module inputs or outputs, or if a break occurs in the power supply (+15), the control module will
ground pin 21, thus causing the ABS warning light to show on the main instrument panel. Monitoring of the system components is continuous. When
the ignition switch is turned to the Drive position, the ABS warning light comes on but goes out again after 3-5 seconds if all the circuits are OK. If a
fault is detected when the engine is running, the light will come on and remain on, and the ABS function will be disabled.
The 26-pin connector incorporates a contact strip that creates a short circuit when the connector is unplugged and causes the ABS warning light to
come on.
Note:  The function of the ABS warning light is to be changed during the 1998 model year. After the new function has been introduced, when the
ABS warning light comes on, this will also cause both the standard brake warning light and the central warning light to come on. The circuitry
between the ABS control module and the MIU will remain unchanged.
< PREV PAGE
NEXT PAGE >