NEXT PAGE >
9000 L4-2290cc 2.3L DOHC Turbo EFI (1992)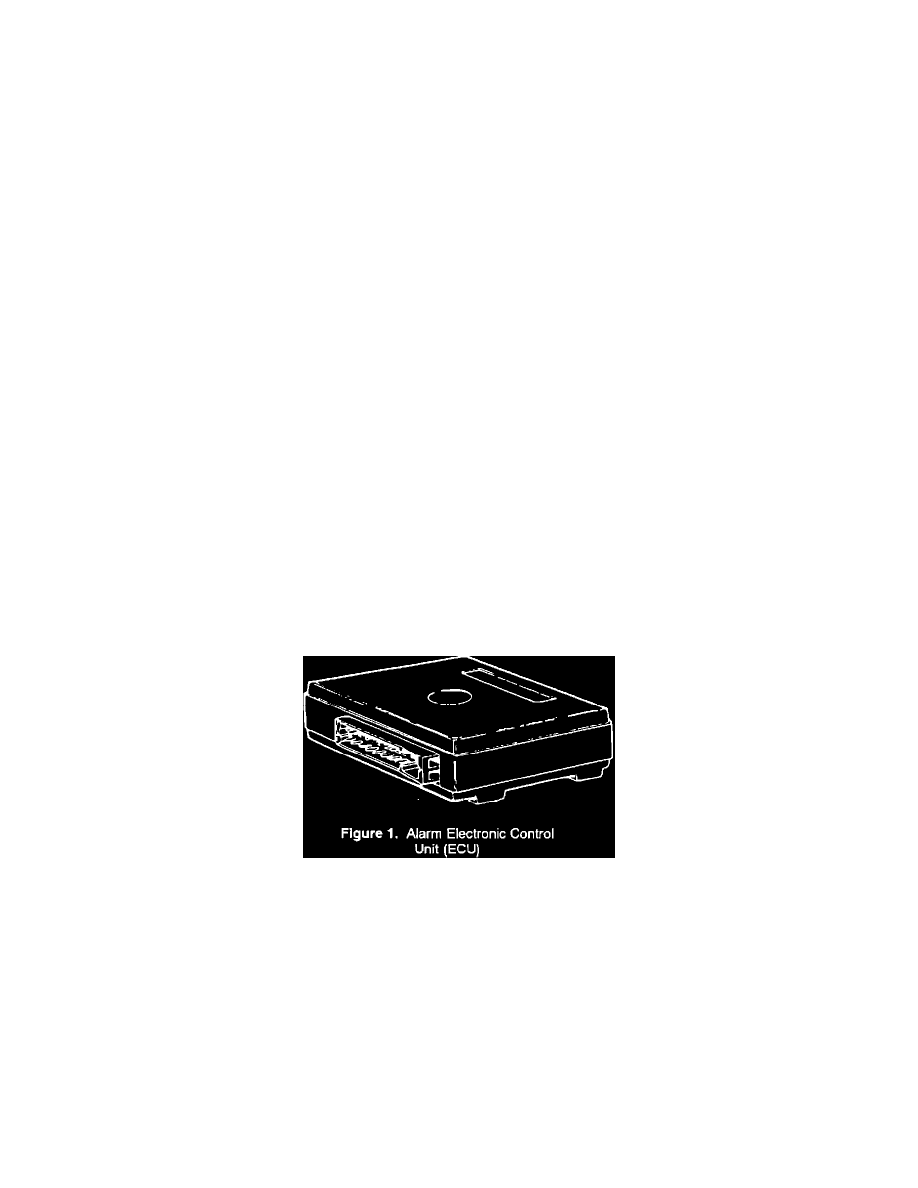 Alarm Module: Technical Service Bulletins
Alarm - Electronic Control Supercedes Older Models
CATEGORY: Electrical
SECTION:
3 
         
PAGE: 21
ISSUE:
06/92-0207 
          
CODE: 391
Supersedes 09/90-0021
Subject:
New Alarm Electronic Control Unit
Application:
1989 - 1992 9000 Models
A new electronic control unit (ECU) for the 9000 alarm system with improved motion detecting performance and a sensitivity-setting memory, has been
introduced in production beginning with model year 1992. This new ECU supersedes earlier versions of spare parts. The color of the new unit is yellow
to distinguish it from earlier black units.
Cars Affected:
1989 - 1992 9000 (All)
Parts:
Alarm Electronic Control Unit
42 51 831
(Yellow colored)
Action:
Should you need to replace the alarm control unit (Figure 1) on a 1989-91 model, remember that programming and diagnostic procedures for the latest
part number differ from earlier versions.
Please see Service Manual 3:2, M92 for a description of the operation of and programming/diagnostic hints for the 9000 alarm system when equipped
vath the yellow ECU. Use the correct wiring diagram for the model year car being worked on.
The new control unit is supplied with stick-on information labels and instructions for fitting these labels on the car and in the Owner's Manual for
1989-91 model year cars. These are important for future reference.
NEXT PAGE >