NEXT PAGE >
9000 Aero L4-2290cc 2.3L DOHC Turbo EFI (1996)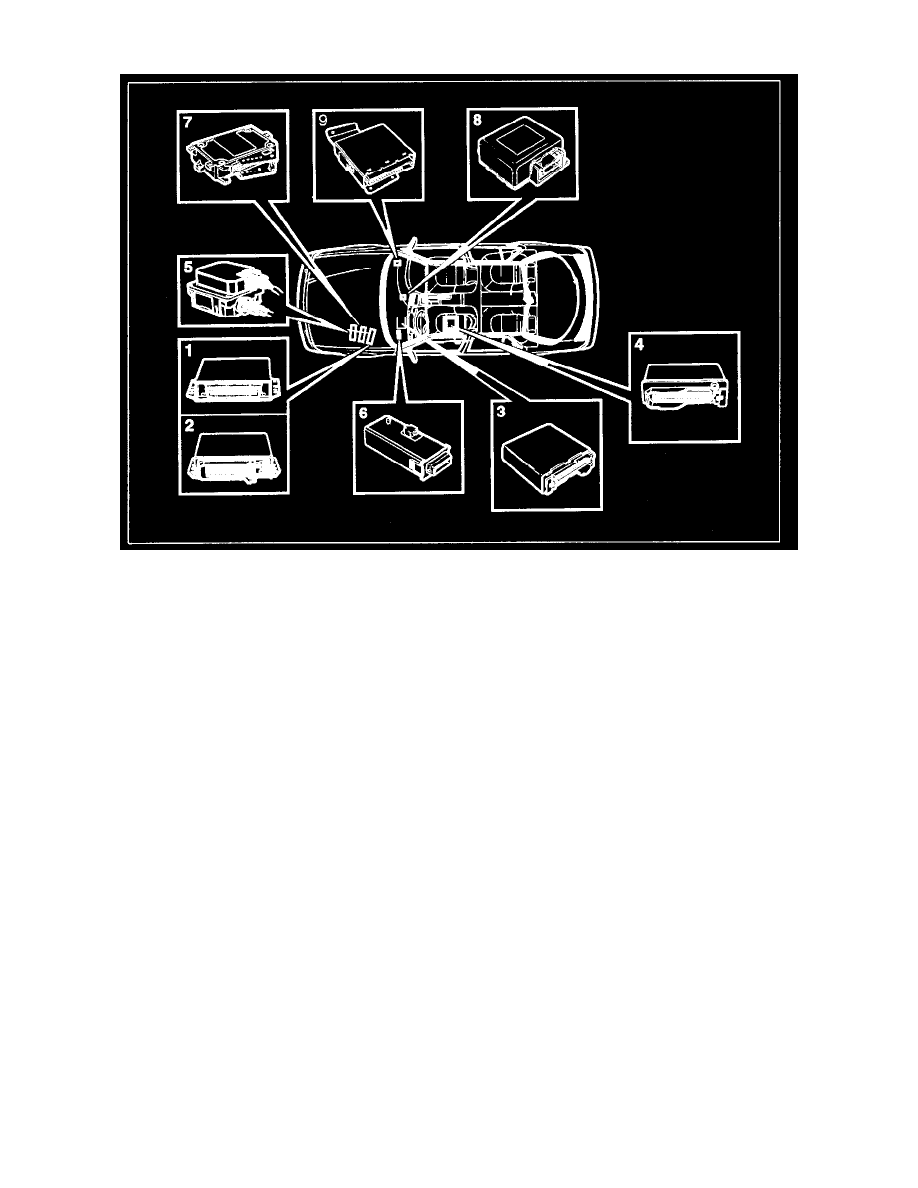 Alarm Module: Component Locations
Control Module Locations
ENGINE SYSTEMS
1. Saab Trionic
2. Motronic 2.8.1
The control modules are located on a bracket in the bulkhead partition space.  The bracket is fitted on the left-hand side of the front upper
bulkhead partition panel.
3. Motronic 5.2
4. TCS V6
The TCS control module is located on a bracket under the LH front seat.
COMFORT SYSTEMS
5. Crusie control system
Mounted beside the battery tray.
6. Central locking system
Mounted on a bracket at the far left under the facia.
SAFTEY SYSTEMS
7. ABS
Mounted on the battery tray.
8. SRS (airbag)
Located on a bracket in the front part of the center console inside the cabin under the facia.
9. Theft alarm
Located inside the cabin behind the glove compartment and knee shield on the right-hand side behind the facia.
NEXT PAGE >