< PREV PAGE
NEXT PAGE >
900 SE Hatchback L4-1985cc 2.0L DOHC Turbo EFI (1997)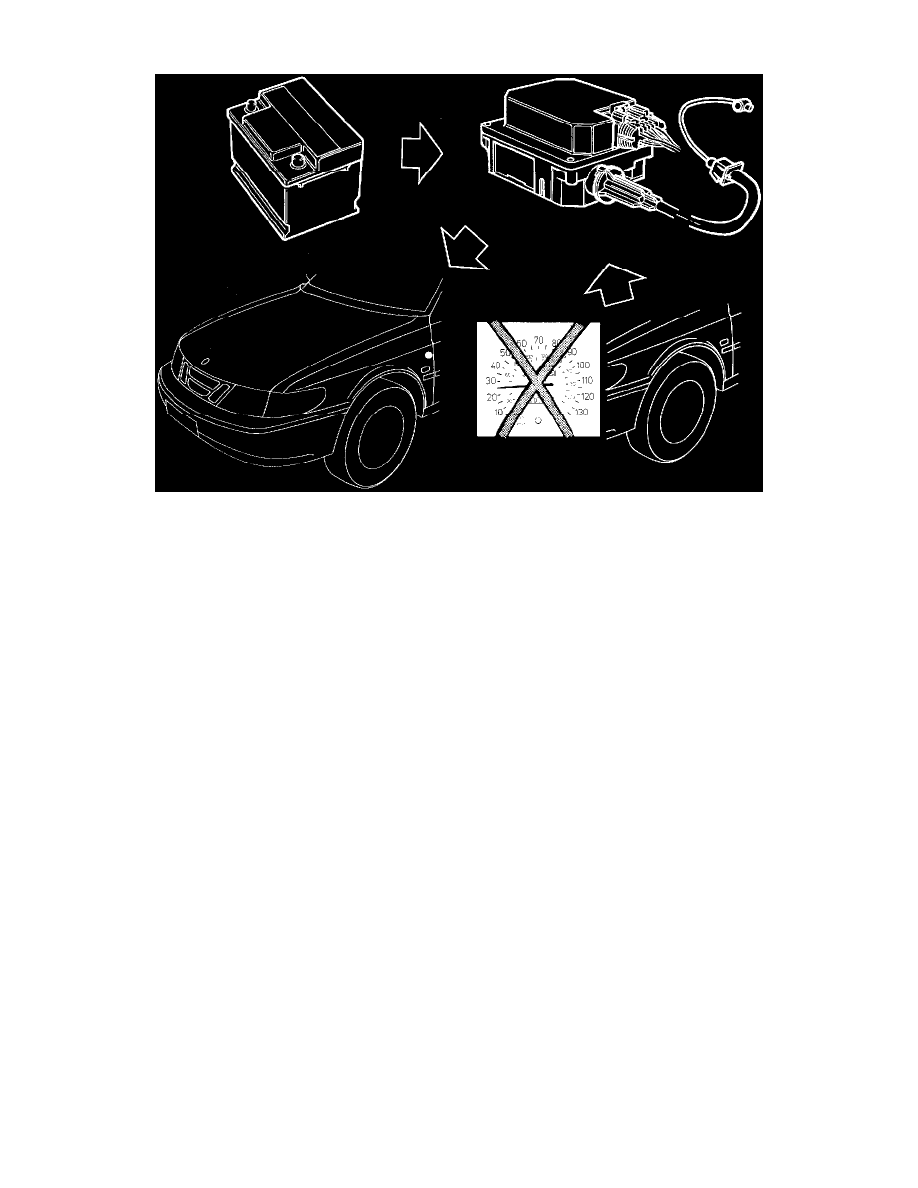 Cruise Control Module: Description and Operation
The control module incorporates an electric stepping motor which mechanically regulates the Cruise Control cable connected to the throttle body, either
retracting or extending it according to the speed of the car.
From fuse 22, +54 voltage is supplied to terminal F of the control module and switch 141.
The Cruise Control is grounded via terminal E (5) at grounding point G33P on a bracket below the left-hand A pillar.
The speed signal is obtained from the left-hand front wheel via the ABS control module.
The Cruise Control system does not work at speeds below 32 km/h (20 mph) or above 220 km/h (137 mph).
< PREV PAGE
NEXT PAGE >