< PREV PAGE
NEXT PAGE >
900 SE Hatchback L4-1985cc 2.0L DOHC Turbo EFI (1997)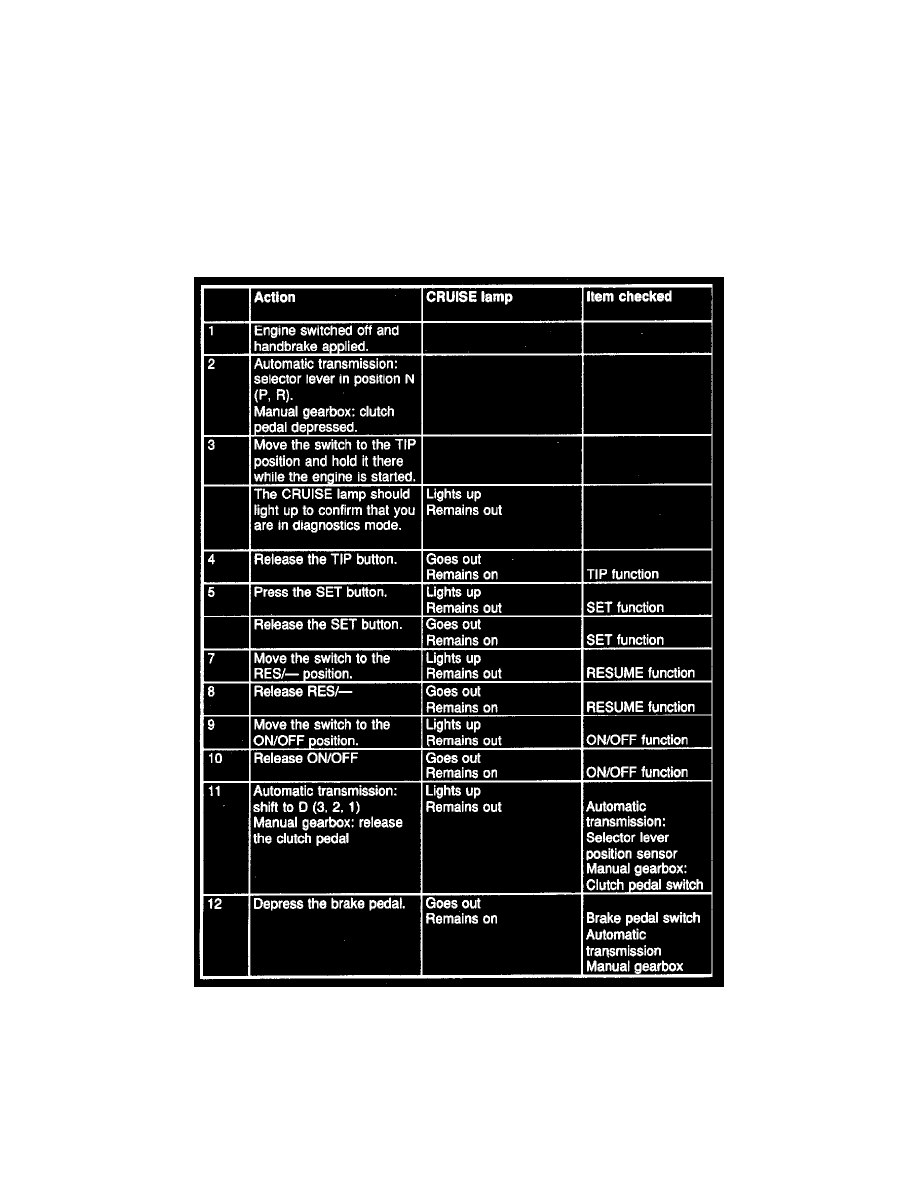 Cruise Control Module: Component Tests and General Diagnostics
Start fault diagnosis by checking:
1
Fuses.
2
Power supply (+54 circuit). 
3
Grounding.
4
The pins of the control module connector for possible slide-out.
Fault diagnosis is carried out in the self-diagnostics mode. To enter the diagnostics mode, consult the table below.
To leave the diagnostics mode, increase speed to above 32 km/h (20 mph) or switch off the ignition.
If you make a mistake while in diagnostics mode you will be returned automatically to point 5 and will have to start again from there.
Diagnostic Steps 1-12
< PREV PAGE
NEXT PAGE >