< PREV PAGE
NEXT PAGE >
900 SE Hatchback L4-1985cc 2.0L DOHC Turbo EFI (1997)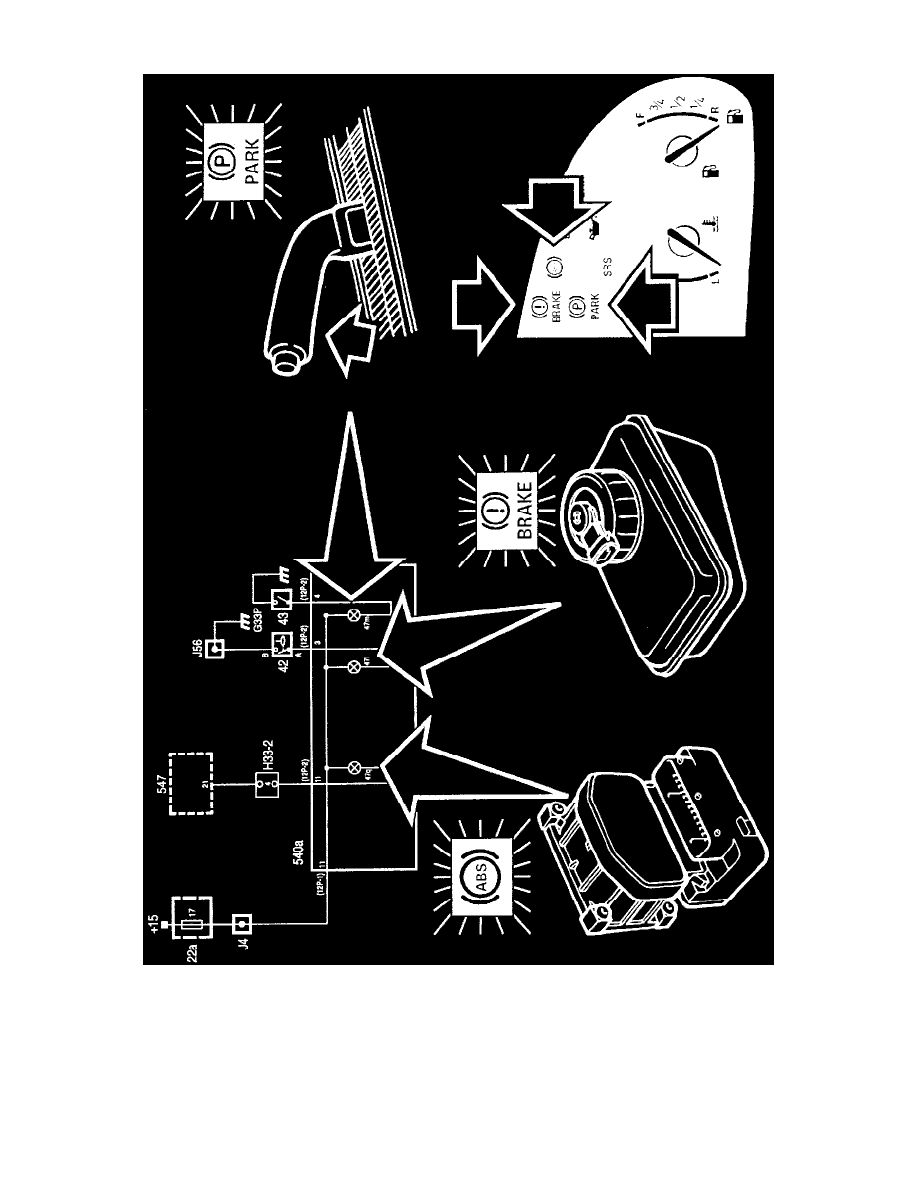 Brake Warning Indicator: Description and Operation
The brake fluid warning lamp tells the driver when the level of the fluid in the reservoir is too low.
The lamp is supplied with current in the main instrument display panel.
The brake fluid level sensor will connect the lamp to ground via pin 3 (12p-2) if the level in the reservoir drops too low.
When the ignition is switched on, the generator grounds the charging lamp and brake fluid warning lamp via a diode to check the operation of the
systems.
< PREV PAGE
NEXT PAGE >