< PREV PAGE
NEXT PAGE >
900 SE Hatchback L4-1985cc 2.0L DOHC Turbo EFI (1997)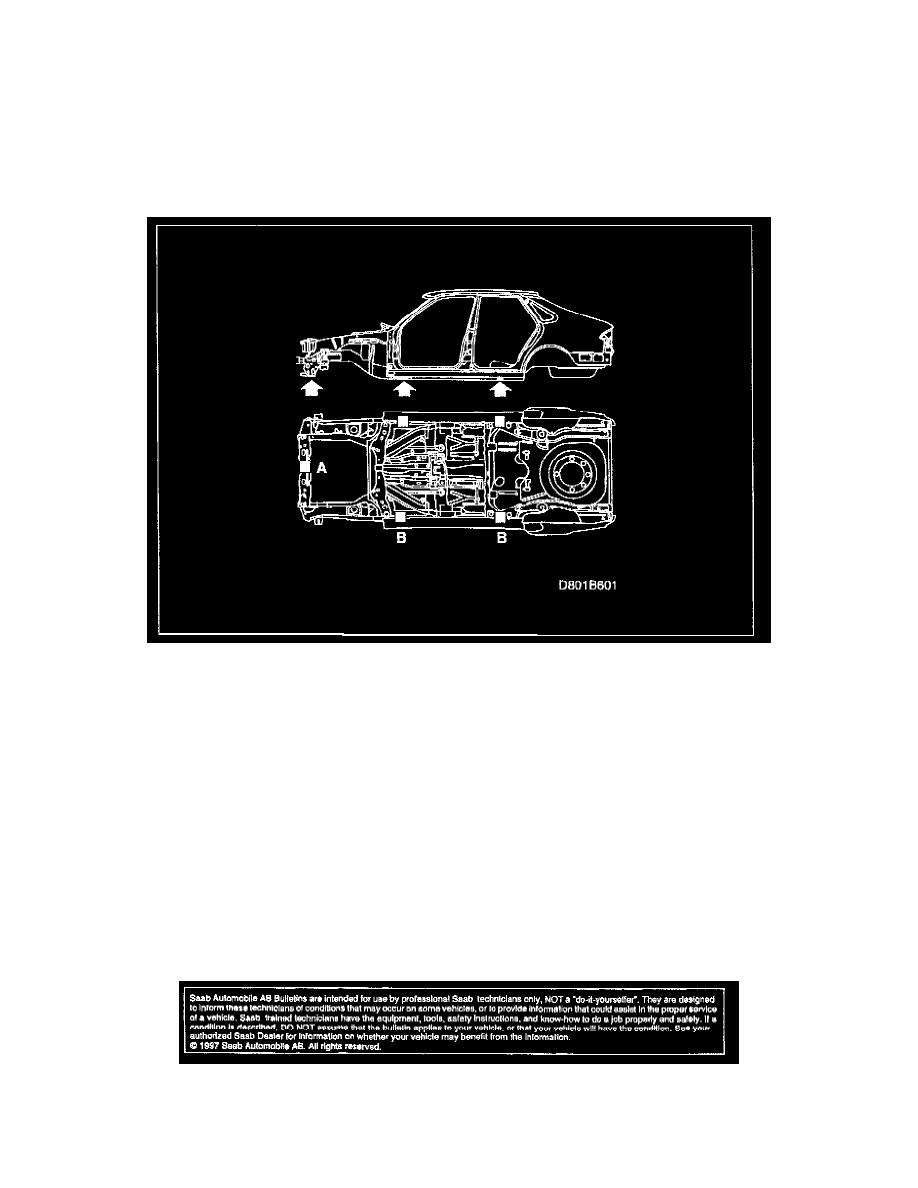 Vehicle Lifting: Technical Service Bulletins
Frame - Lifting and Attachment Points
SI. No. 801-9034
PI No.
Date: December 1998 
Distr.: all
900, 9-3
Lifting and attachment points
Cars affected
Saab 900 and 9-3
Procedure
Exercise care when a car is to be placed on a lift or when a jack is to be used. The above illustration shows the lifting and attachment points that must be
used.
A.
Under the front cross-member, in the center. 
B.
At the jacking point under the sill members (the sill scuff plate could be squashed).
If the wrong lifting or attachment points are used, the car could move or fall from its raised position. This could seriously damage the car or cause
serious injury.
Do not jack up the rear end of the car under the spare wheel well or rear axle as this could result in serious damage, such as a bent rear axle or deformed
floor panel.
Disclaimer
< PREV PAGE
NEXT PAGE >