< PREV PAGE
NEXT PAGE >
900 SE Hatchback L4-1985cc 2.0L DOHC Turbo EFI (1997)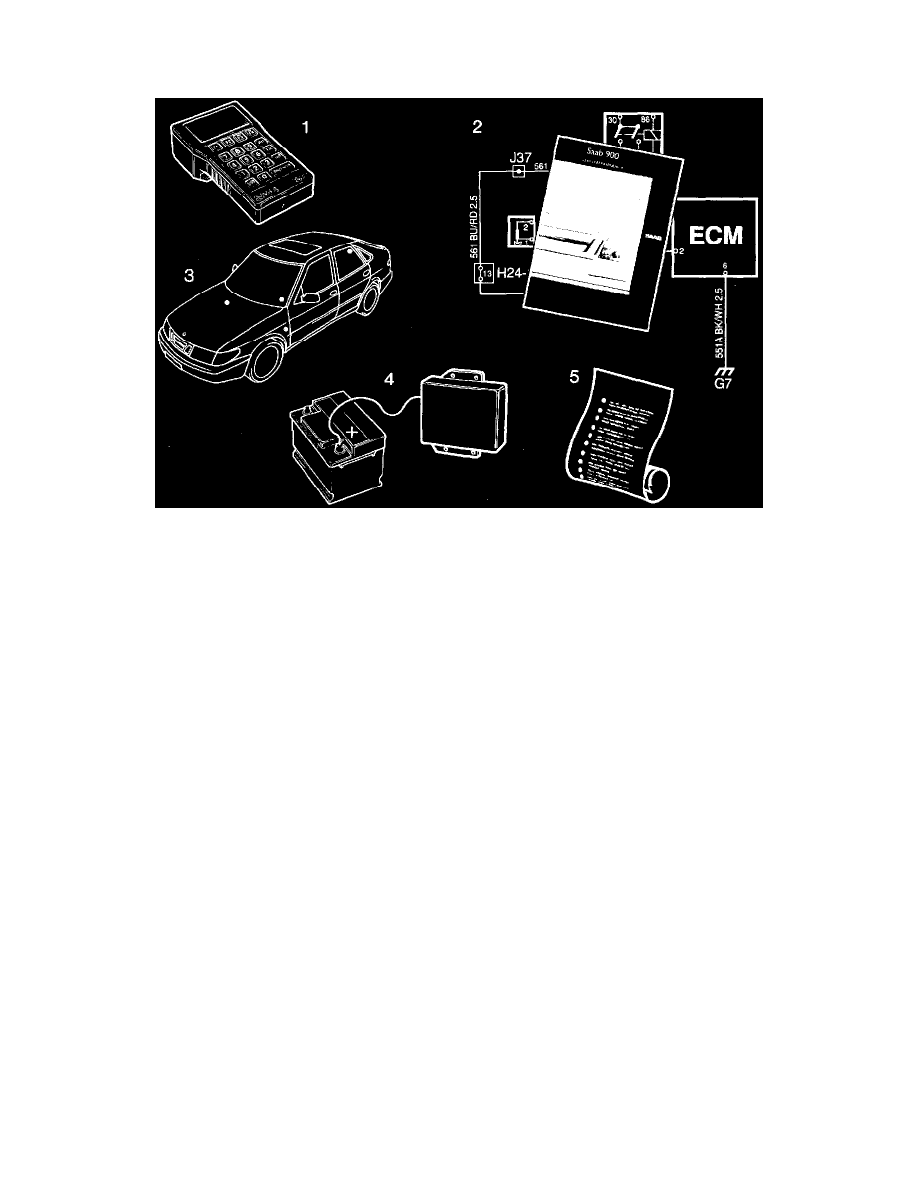 Alarm Module: Service and Repair
Before Control Module Replacement
When all checks have been carried out in accordance with the diagnostic procedure and no fault has been detected, it is natural to assume that the control
module/instrument is defective.
In view of the fact that the control module is a high-quality component and also a costly one, it is important to make as accurate a diagnosis as possible.
Check through the following points extremely carefully before you definitely pinpoint the control module/instrument as the cause of the fault.
1
Go over all the points once again, checking the operation of systems and components, and also check that all points in the relevant code's fault
diagnosis schedule have been covered.
2
Study the wiring diagram of the appropriate circuit and learn how it works. If necessary, consult relevant parts of the technical description and the
descriptions of electrical circuits and their operation in "Wiring diagrams".
3
Check all grounding points. If you have already done so, check them once again.
4
Check the power supply and the fuses protecting the control module.
5
Go through the points under "General fault diagnosis hints". See: Accessories and Optional Equipment/Antitheft and Alarm Systems/Testing and
Inspection
6
If the original fault still persists in spite of all this, the control module will have to be changed.
< PREV PAGE
NEXT PAGE >