< PREV PAGE
NEXT PAGE >
900 SE Hatchback L4-1985cc 2.0L DOHC Turbo EFI (1997)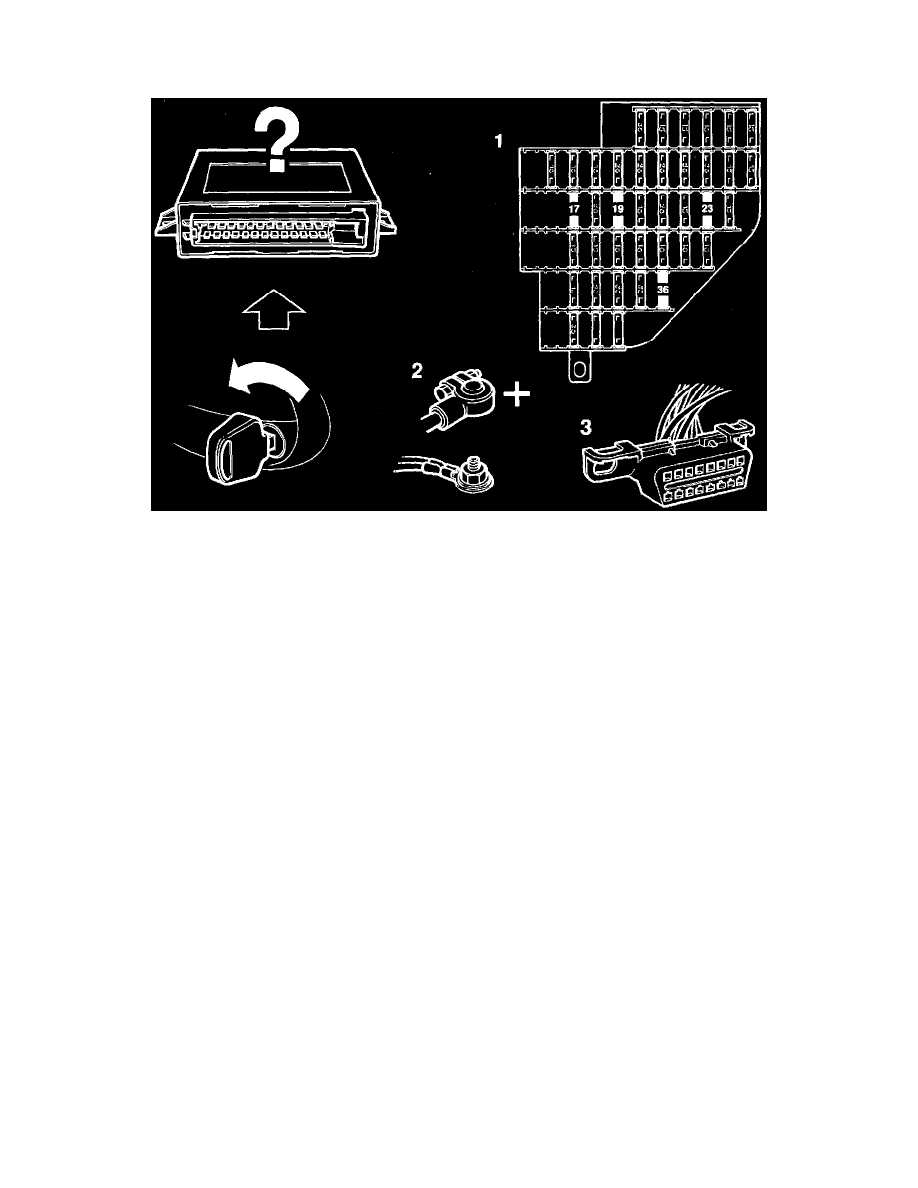 Alarm Module: Testing and Inspection
Unable to Communicate with Control Module
If it proves impossible to communicate with the control module or if it is completely unserviceable (i.e. the alarm cannot be activated when the key in the
driver's door is turned to the anti-theft position), check the following points:
1
Fuses.
2
Power supply and grounding. 
3
Diagnostics socket.
4
Should the fault persist after the above checks have been carried out, continue as described in "Before Control Module Replacement".
< PREV PAGE
NEXT PAGE >