< PREV PAGE
NEXT PAGE >
900 SE Hatchback L4-1985cc 2.0L DOHC Turbo EFI (1997)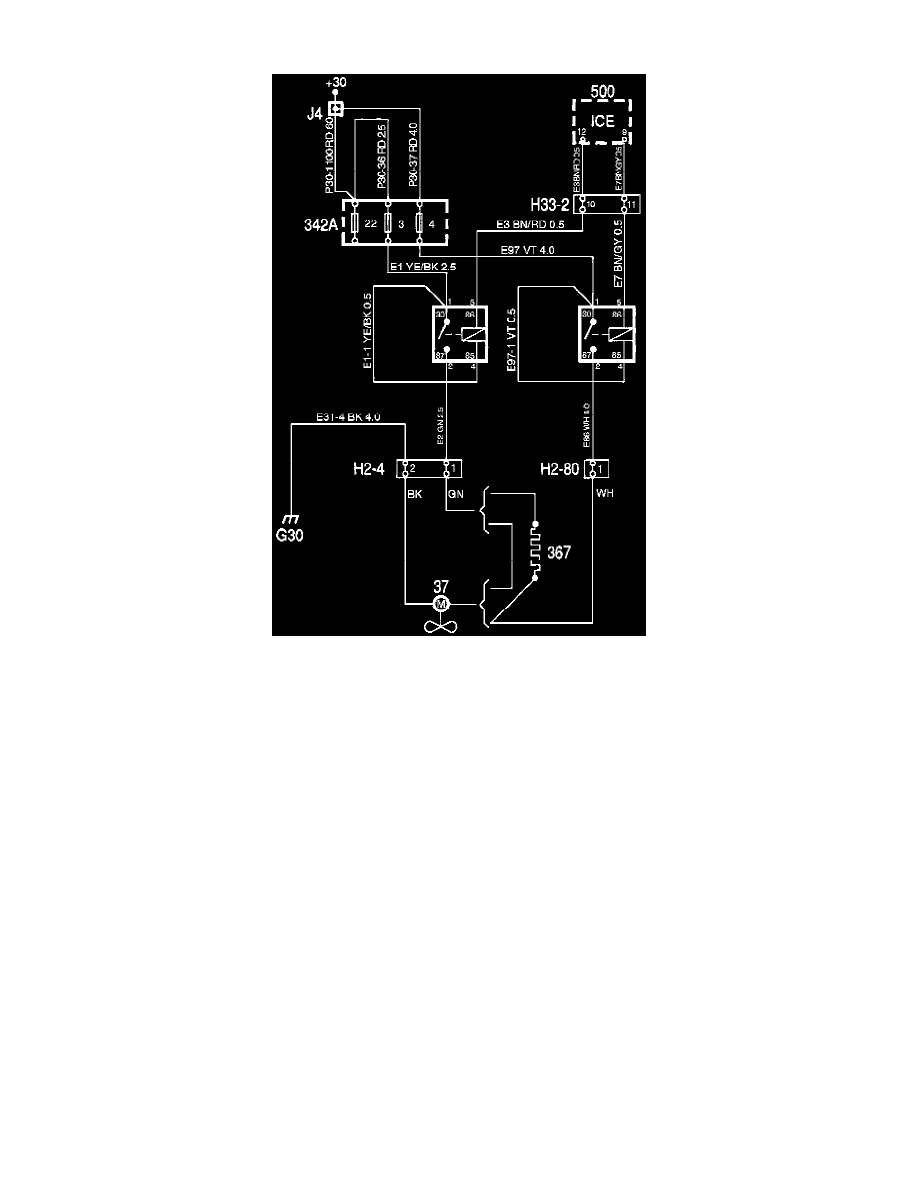 Radiator Cooling Fan Control Module: Description and Operation
Cars can be equipped with a 1-speed or a 2-speed cooling fan, which is situated behind the radiator and powered by an electric motor. A relay in relay
position G in the distribution centre in the engine compartment is used for the 1 -speed cooling fan and for the 2-speed cooling fan when it is running at
low speed. In relay position I in the distribution center in the engine compartment there is a relay which is used for the 2-speed fan when it is running at
high speed.
The Integrated Central Electronics (ICE) module starts and stops the cooling fan at preprogrammed coolant temperatures, see illustration, by grounding
the relays.
The ICE reads the temperature for 20 minutes after the ignition has been switched off and the cooling fan can run at low speed during that time for a
maximum of 3 minutes.
WARNING:  It can take several minutes before the fan is switched on. Therefore avoid touching the fan for at least 20 minutes after the
ignition has been switched off.
For cars with an A/C system, the ICE starts the cooling fan at low speed when the pressure switch on the desiccant container closes, at about 16.5 bar. In
certain hot countries there is an extra pressure switch, which closes at 22 bar. This means that the ICE starts the fan at a high speed.
If the conditions for high speed are met, the low speed will be connected for 2 seconds before high speed is switched on. In the same way the fan is
switched from high speed to low speed for 2 seconds before it is switched off completely.
< PREV PAGE
NEXT PAGE >