< PREV PAGE
NEXT PAGE >
900 SE Hatchback L4-1985cc 2.0L DOHC Turbo EFI (1997)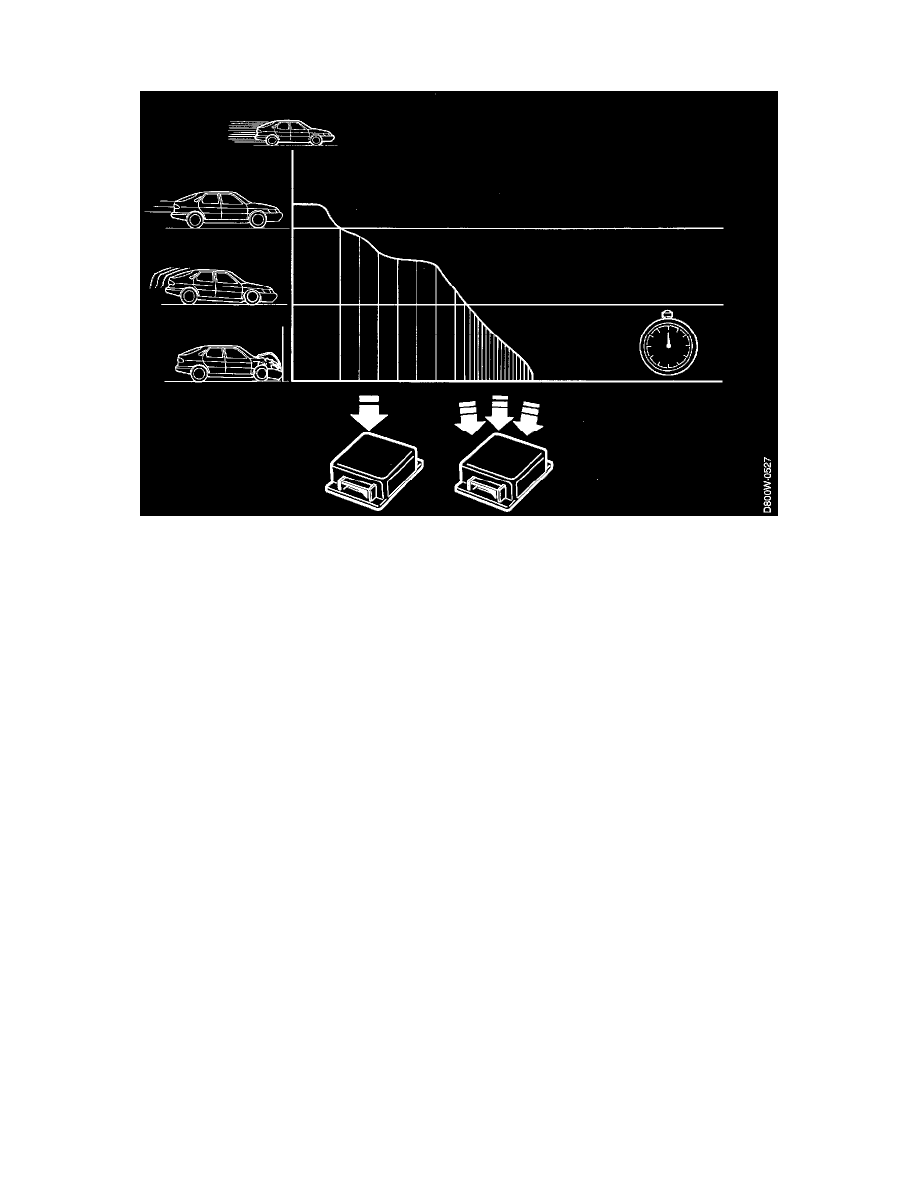 Air Bag Control Module: Description and Operation
Control Module
In the control module are a piezo-electric acceleration sensor, a processor, an energy reserve, a voltage transducer and an electromagnetic safety
sensor.
The mounting of the control module is direction-dependent because of the acceleration sensor which senses the acceleration and retardation in the car's
direction of travel. When retardation increases over a certain level, the processor begins to process the signal from the acceleration sensor more
carefully. If retardation continues to increase and exceeds the levels defined for a collision, the processor will send and impulse to the electric
detonators, inflating the airbags and activating the belt tensioners.
The energy reserve is supplied with energy from the voltage transducer which increases the voltage to just over twice that of the battery. There is one
energy reserve for the detonators and another which keeps the processor going for a short period in the case of a voltage drop.
The control module can be programmed for the correct configuration, (airbag driver side or airbag driver side and passenger side) using ISAT
< PREV PAGE
NEXT PAGE >