< PREV PAGE
NEXT PAGE >
900 SE Hatchback L4-1985cc 2.0L DOHC Turbo EFI (1997)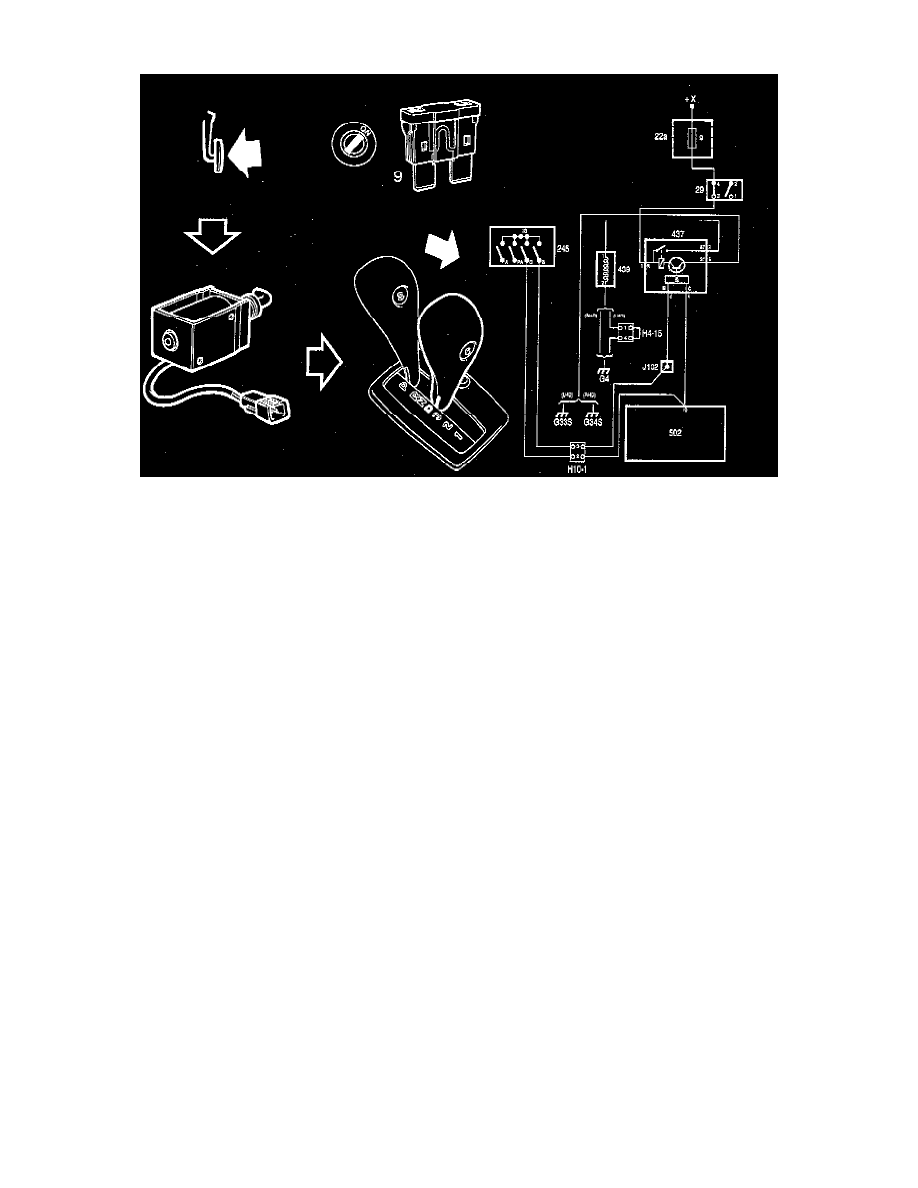 Shift Interlock Relay: Description and Operation
The Shift-lock Function means that the selector lever is mechanically locked in the P position when the car is started. The shift lock is released by
depressing the brake pedal.
The shift-lock relay and its lifting magnet generate the shift-lock function.
The relay is connected in parallel with gear selector position sensor contacts B and C to pins 10 and 28 of the transmission control module.
The shift-lock relay is installed in the main fuse box under the main instrument display panel. Due to the parallel connection mentioned above, a faulty
gear selector position sensor and shift-lock relay will result in the same fault on pins 10 and 28 and thus generate the same diagnostic trouble code
(P0705).
The lifting magnet is installed in the selector lever's console and controls the ability of the selector lever to move. Gear selector position sensor contacts
B and C indicate gear position P when they are both "0" (in all other gear positions either B or C is "1"). In addition, input R must also be "0" for the
shift-lock relay to release. This happens when the brake pedal is depressed. When the relay releases, the lifting magnet becomes passive and the selector
lever is no longer mechanically locked.
The shift-lock function can be disconnected by removing fuse 9.
< PREV PAGE
NEXT PAGE >