NEXT PAGE >
Astra L4-1.8L (2009)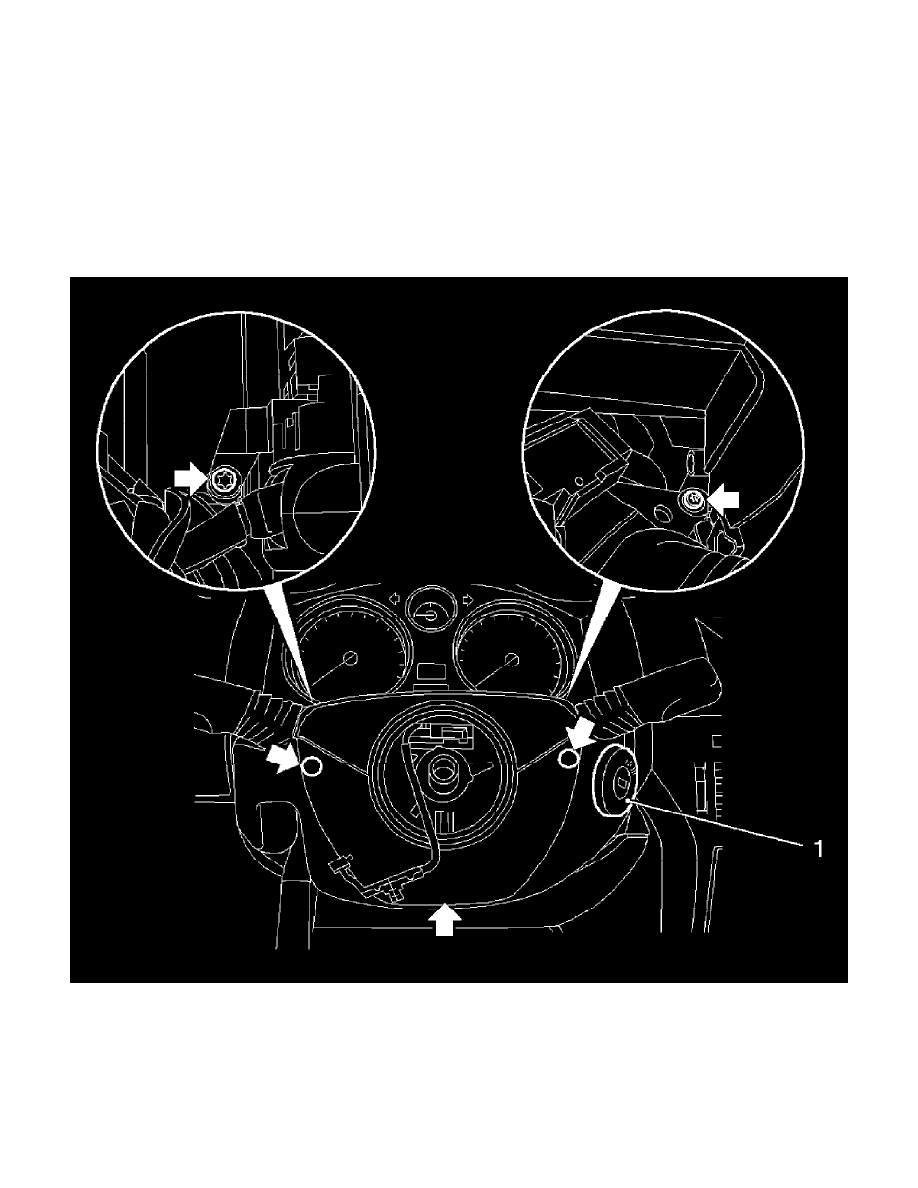 Alarm Module: Service and Repair
Theft Deterrent Module Replacement
Removal Procedure
Warning:  Refer to Battery Disconnect Warning   (See: Starting and Charging/Battery/Service Precautions).
Note:  When replacing the control unit, before removing the control unit, carry out a "Reset" using Tech 2. For reprogramming procedures, refer to
Control Module References   (See: Testing and Inspection/Programming and Relearning).
1. Disconnect the battery.
2. Remove the steering wheel. Refer to Steering Wheel Replacement   (See: Steering and Suspension/Steering/Steering Column/Service and
Repair/Steering Wheel Replacement).
3. Remove the lower steering column panel.
*
Remove the 5 bolts (arrows).
*
Remove the ignition lock panel (1).
NEXT PAGE >