< PREV PAGE
NEXT PAGE >
VUE AWD V6-3.5L VIN 4 (2004)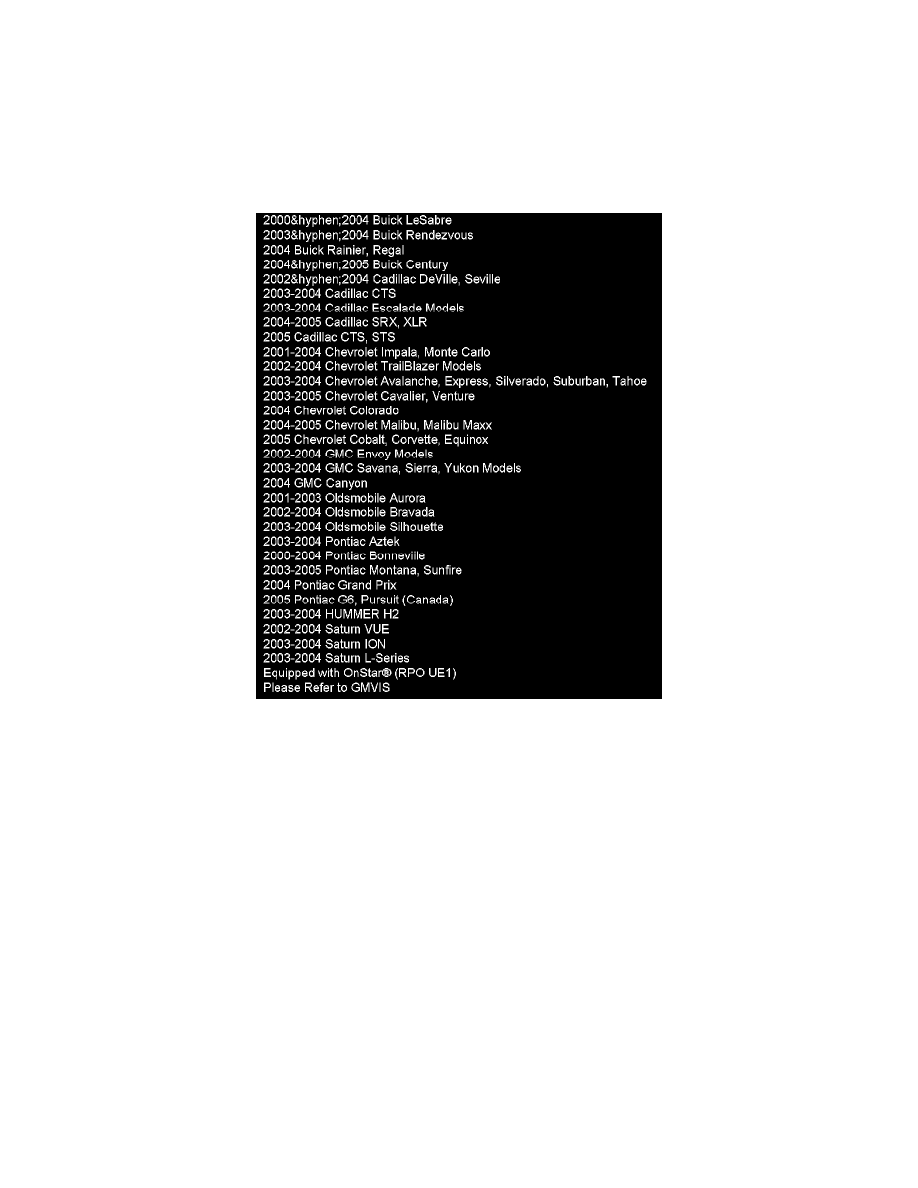 Technical Service Bulletin # 09-08-46-001
Date: 090409
OnStar(R) - Generation 6 Service Procedures
INFORMATION
Bulletin No.: 09-08-46-001
Date: April 09, 2009
Subject: Servicing Vehicles Upgraded to OnStar(R) Generation 6 Digital‐Capable System (Follow Information Below)
Models
Attention:
This bulletin is being issued to provide dealer personnel with information and the procedures to diagnose an upgraded OnStar(R) Generation 6
Digital-Capable system.
Program Overview
Since it was launched in 1996, OnStar® has relied on an analog wireless network to provide communication to and from OnStar-equipped vehicles. As
part of an industry wide change in the North American wireless telecommunications industry, wireless carriers are transitioning to digital technology and
will no longer support the analog wireless network beginning early 2008.
Effective January 1, 2008, OnStar(R) service in the United States and Canada will be available only through vehicles that are capable of operating on the
digital network.
Refer to Corporate Bulletin Number 05-08-46-006H for information about upgrading certain vehicles to digital service. Details were covered in both the
November 2006 and December 2007 issues of TechLink, which are available in the Archives of the TechLink website.
Vehicles eligible for an OnStar(R) hardware upgrade are listed in this bulletin. Vehicle upgradeability can also be determined by typing the VIN into the
field entitled "Determine VIN Hardware Functionality" on the OnStar(R) Online Enrollment website, located in the sales or service workbench tab of
GM GlobalConnect. Canadian Dealers can use a similar tool that is available within the OnStar(R) Canada Online Enrollment site that can be accessed
from the OnStar(R) Brand Resources in GlobalConnect.
Access to the sales and/or service workbench in the GM GlobalConnect website can be granted by the dealership's Partner Security Coordinator (PSC).
< PREV PAGE
NEXT PAGE >