< PREV PAGE
NEXT PAGE >
VUE AWD V6-3.5L VIN 4 (2004)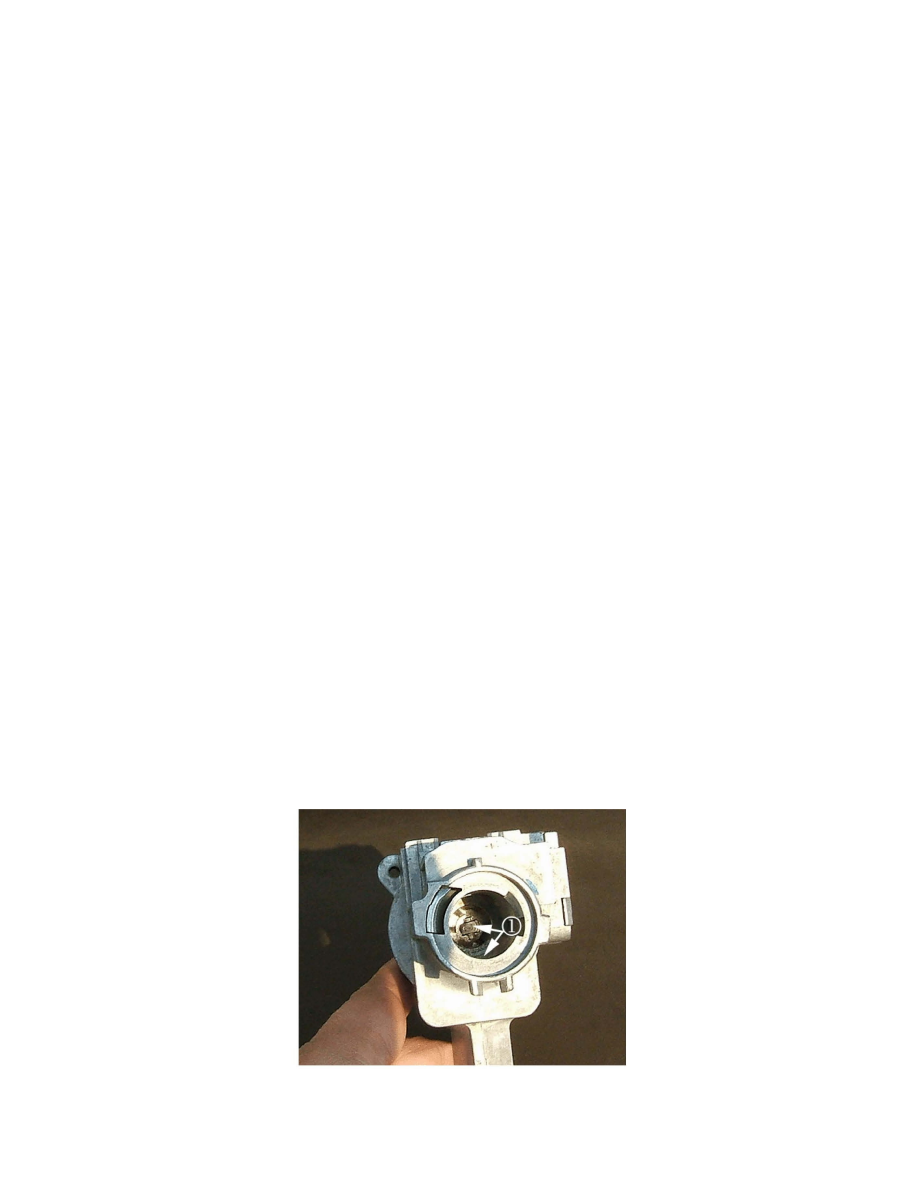 Ignition Switch Lock Cylinder: All Technical Service Bulletins
Ignition - Ignition Lock Cylinder is Hard To Turn/Binds
Bulletin No.: 06-02-35-016C
Date: October 02, 2007
TECHNICAL
Subject:
Ignition Lock Cylinder is Hard to Turn or Binds (Clean and Lubricate Ignition Lock Cylinder/Housing)
Models:
2005-2006 Chevrolet Equinox
2006 Pontiac Torrent
2003-2007 Saturn VUE
Supercede:
This bulletin is being revised to update the lubrication information by adding steps and photos. Please discard Corporate Bulletin Number
06-02-35-016B (Section 02 - Steering Wheel and Column).
Condition
Some customers may comment that the ignition lock cylinder intermittently sticks or binds.
Cause
A lack of lubrication may cause adjoining metal surfaces to wear, resulting in a significant amount of powder (black in color) to form in the ignition
cylinder case housing.
Correction
If the following lubrication procedure was already performed on this vehicle, contact Technical Assistance (TAC).
Remove the ignition lock cylinder, clean the ignition lock cylinder and case housing. Then lubricate the ignition lock cylinder tip and case using the
procedure below.
You must use two different GM lubricants as outlined in this procedure.
Remove the battery cover and disconnect the negative battery cable.
Remove the ignition lock cylinder. Refer to Ignition Lock Cylinder Replacement in SI.
Tip
Use a shop cloth wrapped around a screwdriver to aid in cleaning the inside of the ignition case housing (1).
Wet a shop cloth with GM Brake Cleaner, P/N 12378392 (in Canada, 88901247), or equivalent and wipe out the inside of the ignition cylinder case
< PREV PAGE
NEXT PAGE >