< PREV PAGE
NEXT PAGE >
xB L4-1.5L (1NZ-FE) (2004)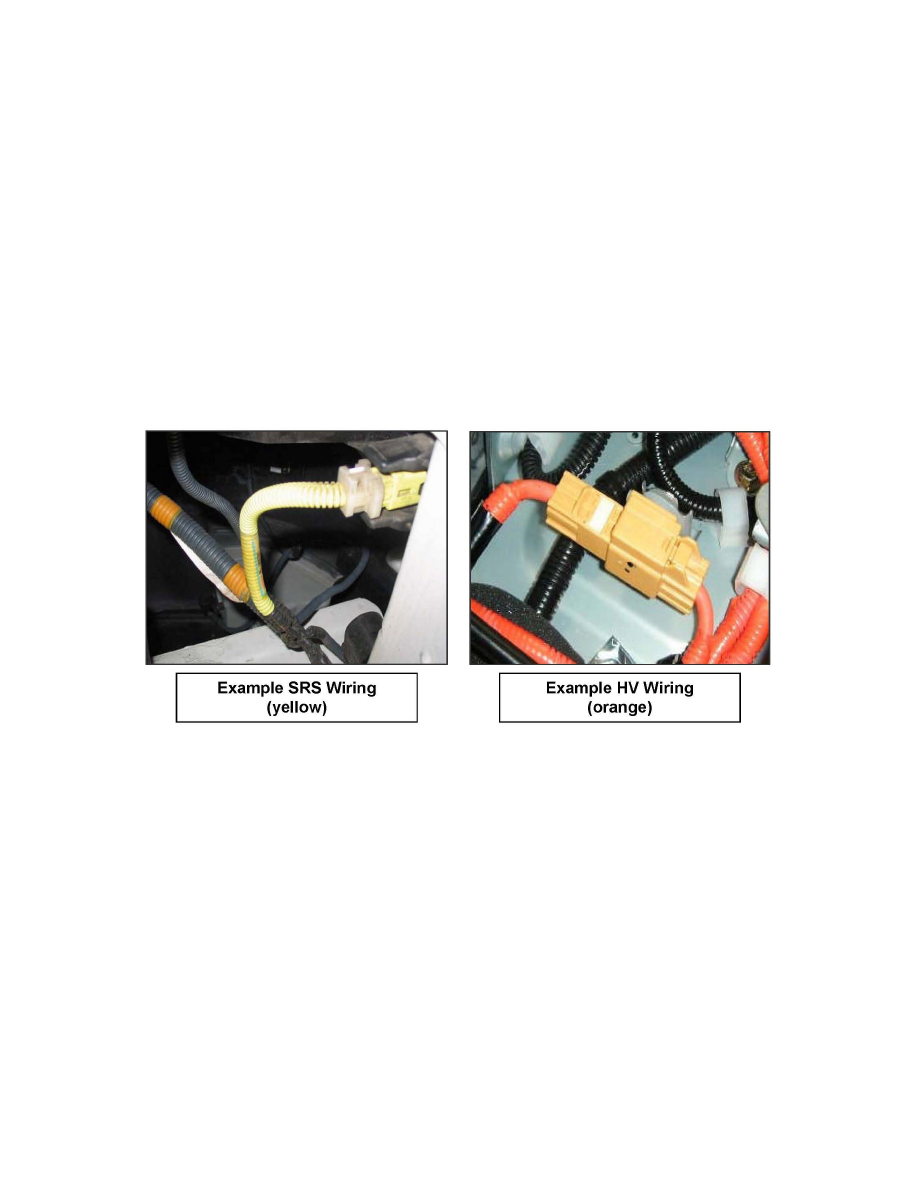 Battery System, Hybrid Drive: Technical Service Bulletins
Electrical - SRS/Hybrid System Wiring Repairs
TITLE:
SRS & HV WIRING REPAIRS
SECTION:
ELECTRICAL
BULLETIN # 156
MODELS:
ALL TOYOTA LEXUS and SCION MODELS
DATE:
AUGUST 2007
There are no approved repairs to Supplemental Restraint System (SRS) or High Voltage (HV) wiring or connectors. SRS system wiring and connectors
are color coded yellow and
HV wiring is orange however vehicle-specific wiring diagrams are the best source for identifying wiring in these circuits. Wiring diagrams are available
through the Technical Information System (TIS) at the website.
If SRS or HV wiring or connectors are suspected of damage they should be inspected thoroughly. Damaged wiring and/or connectors require
replacement of the affected harness. Follow all precautions and procedures outlined in model-specific repair manuals for replacing SRS wiring or
components. Only Certified Hybrid Service Technicians are qualified to replace HV system wiring and components.
< PREV PAGE
NEXT PAGE >