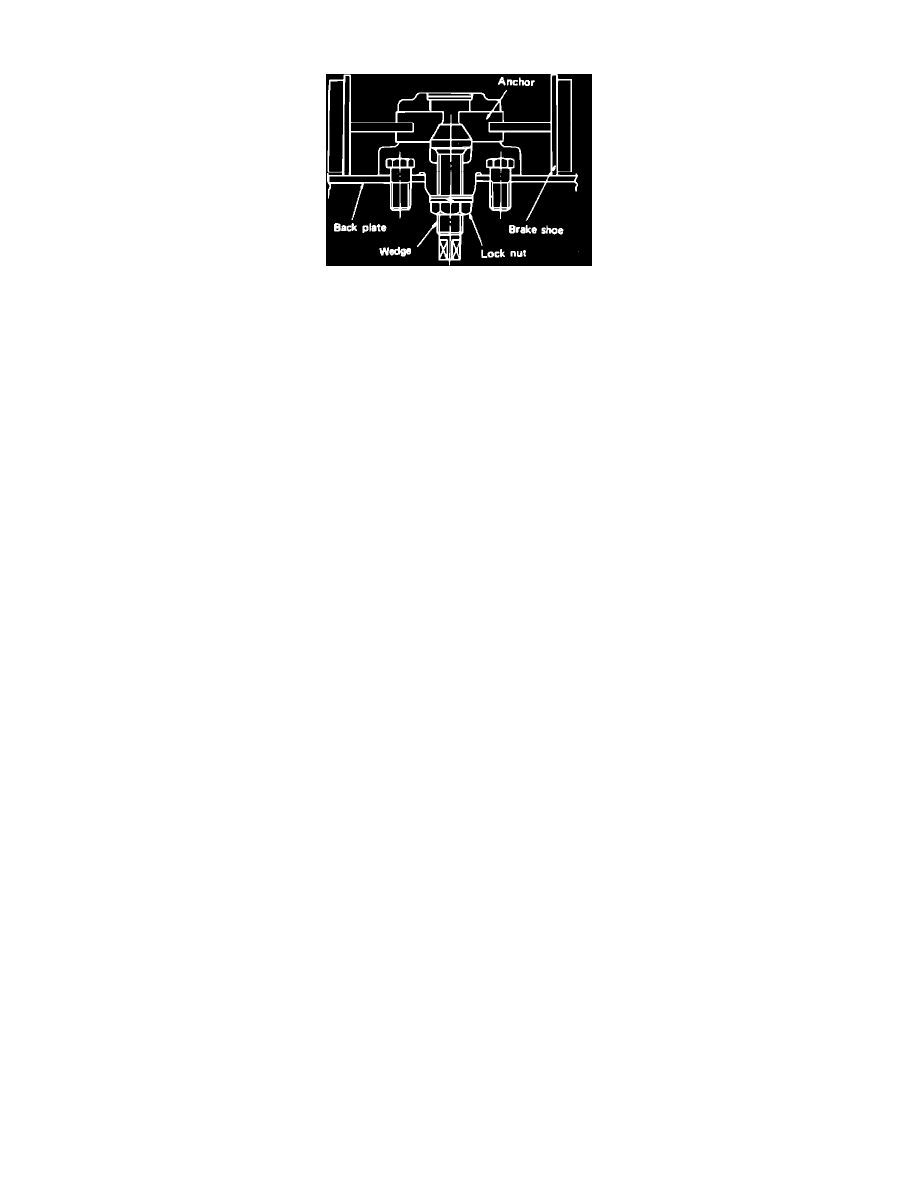 Brake Shoe: Adjustments
Fig. 2  Brake Adjustment
    On Justy models, brake shoe clearances are automatically adjusted by pumping brake pedal several times as required. To adjust rear drum brake on all
other models, loosen locknut of wedge adjuster and tighten wedge adjuster until wheel can no longer be rotated, then back off adjuster 180° to provide a
clearance of .004-.006 inch between brake shoe and drum and retighten adjuster locknut, Fig. 4.