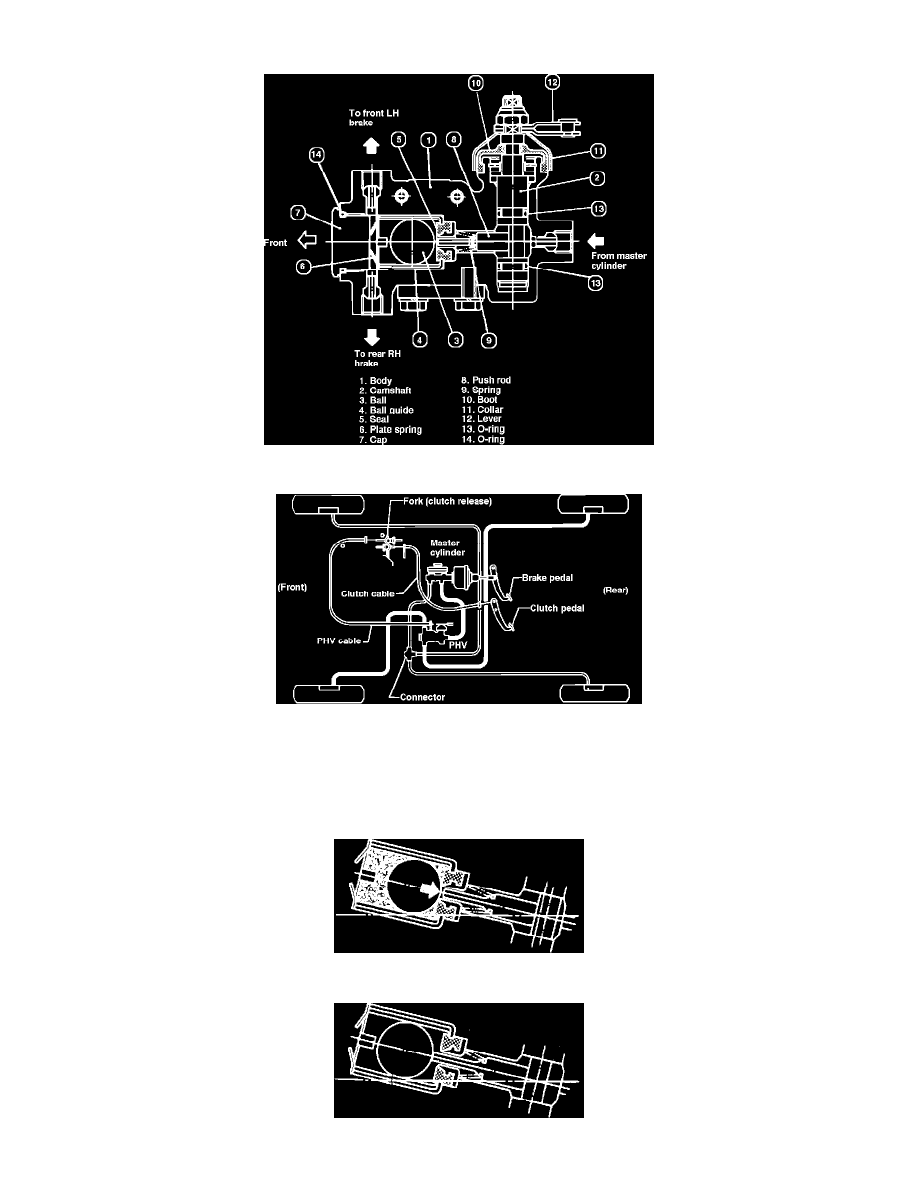 Hill Holder: Description and Operation
Fig. 5 Hill holder (PHV) valve
Fig. 6 Hill holder installation
    The Hill holder is essentially a Pressure Hold Valve (PHV), Fig. 5, built into one brake circuit, that maintains hydraulic pressure in the brake circuit
when the vehicle is facing uphill and the clutch pedal depressed, Fig. 6. 
    The PHV lever, Fig. 5, is connected through a linkage to the clutch pedal and control a camshaft which provides the motion to the PHV driveshaft.
The PHV driveshaft controls the clearance between the PHV inertia controlled ball and seal.
Fig. 18  Hill Holder Activated