< PREV PAGE
NEXT PAGE >
Hatchback 4WD F4-1781cc 1.8L (1983)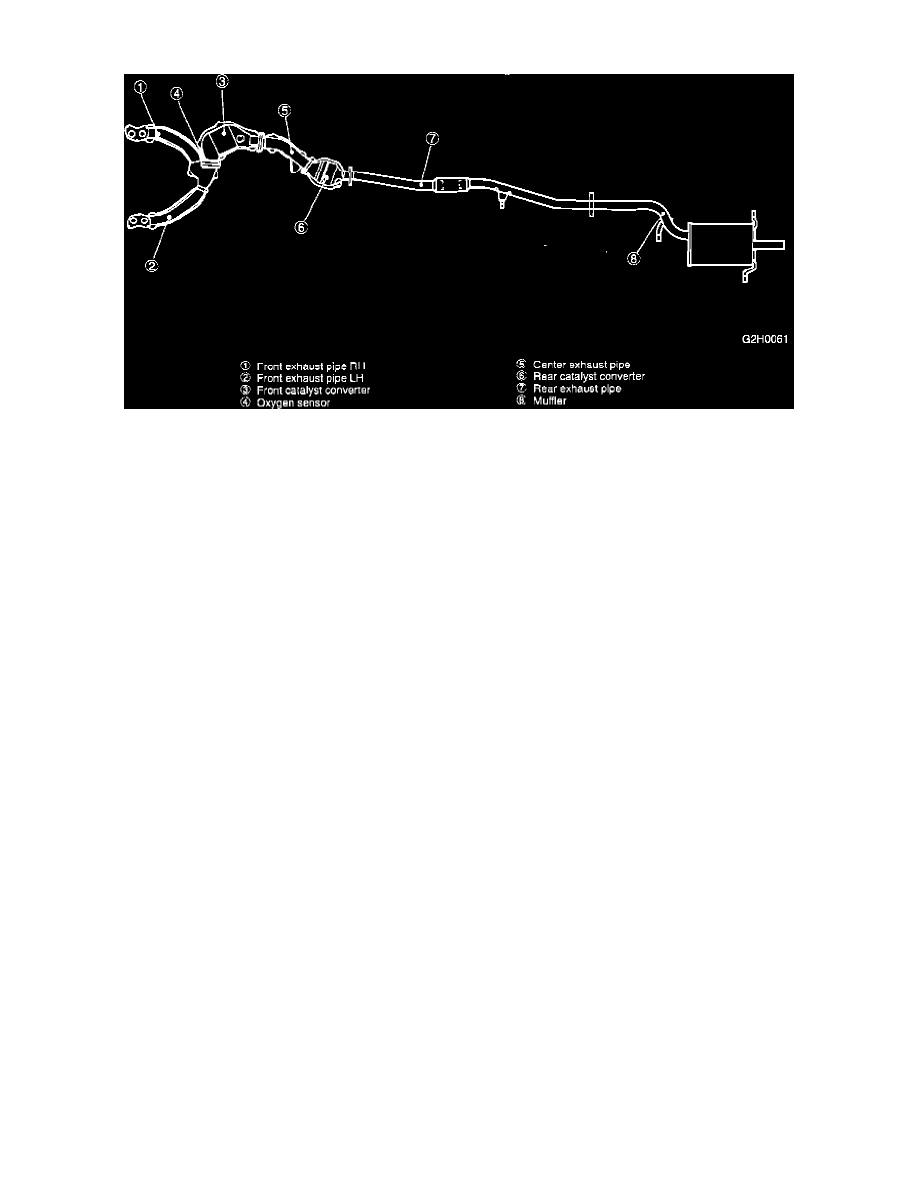 Catalytic Converter: Description and Operation
Exhaust System
PURPOSE
Catalytic converters are used to reduce emissions of hydrocarbons (HC), carbon monoxide (CO), and oxides of nitrogen (NOx).
OPERATION
The catalytic materials within the converter stimulate reactions that reduce the objectional components of exhaust gas to carbon dioxide and water
vapor. For the converter to function properly, the air/fuel ratio must be controlled within a narrow range (as can be accomplished with electronic
fuel injection).
CONSTRUCTION
The basic catalytic materials are platinum (Pt) and rhodium (Rh). A thin film of Pt/Rh mixture is applied to a porous, honeycomb ceramic carrier.
The carrier is installed in a metal case with inlet and outlet for exhaust gas. 
< PREV PAGE
NEXT PAGE >