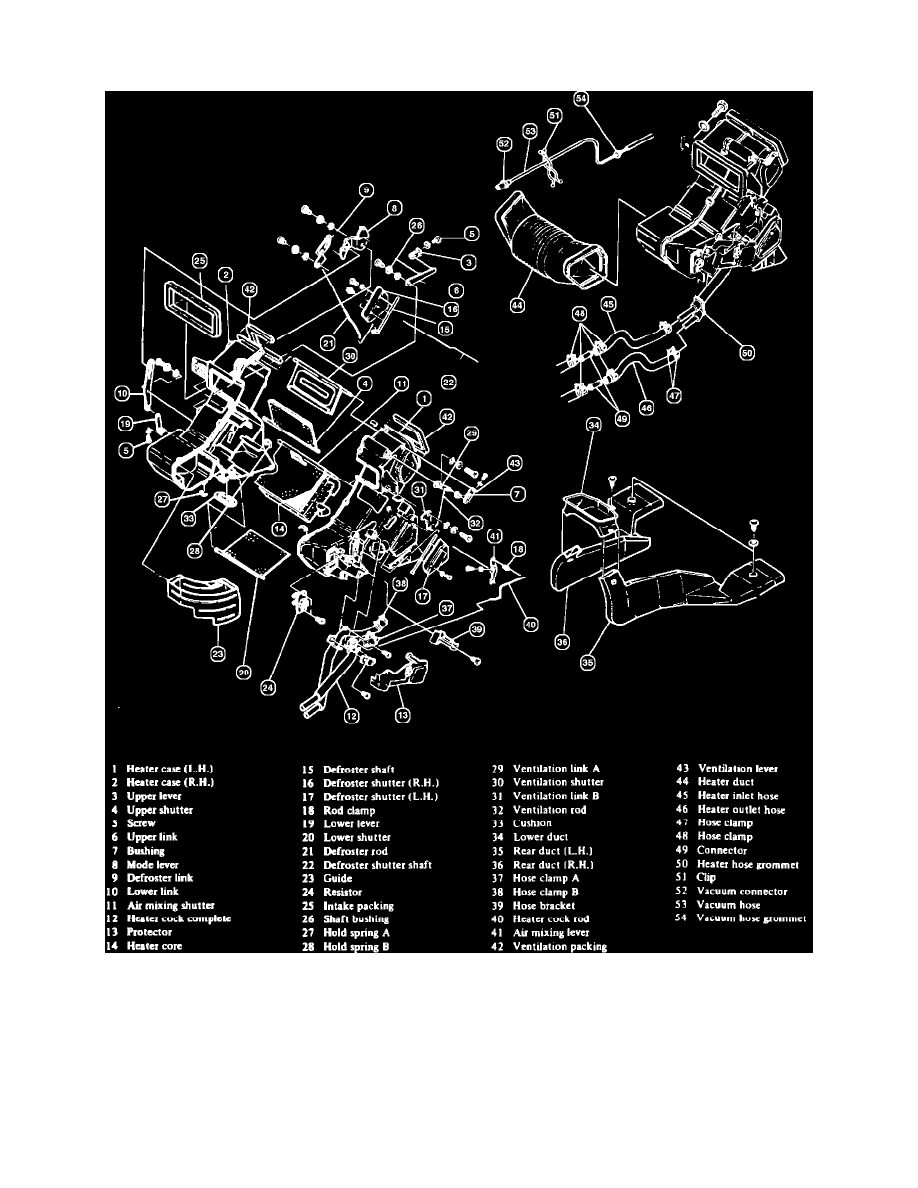 Heater Core: Service and Repair
Heater Core
Fig. 6 Exploded view of heater system. 1984
1.
Disconnect battery ground cable.
2.
Drain coolant.
3.
Disconnect inlet and outlet hoses from heater unit, Fig. 6.
4.
Remove heater hose grommet from inside firewall.
5.
Remove radio housing or console retaining screws and unit with which model is equipped.
6.
Remove instrument panel and package tray.
7.
Remove large duct between blower assembly and heater unit.
8.
Remove left and right defroster nozzles.