< PREV PAGE
NEXT PAGE >
Hatchback 4WD F4-1781cc 1.8L (1983)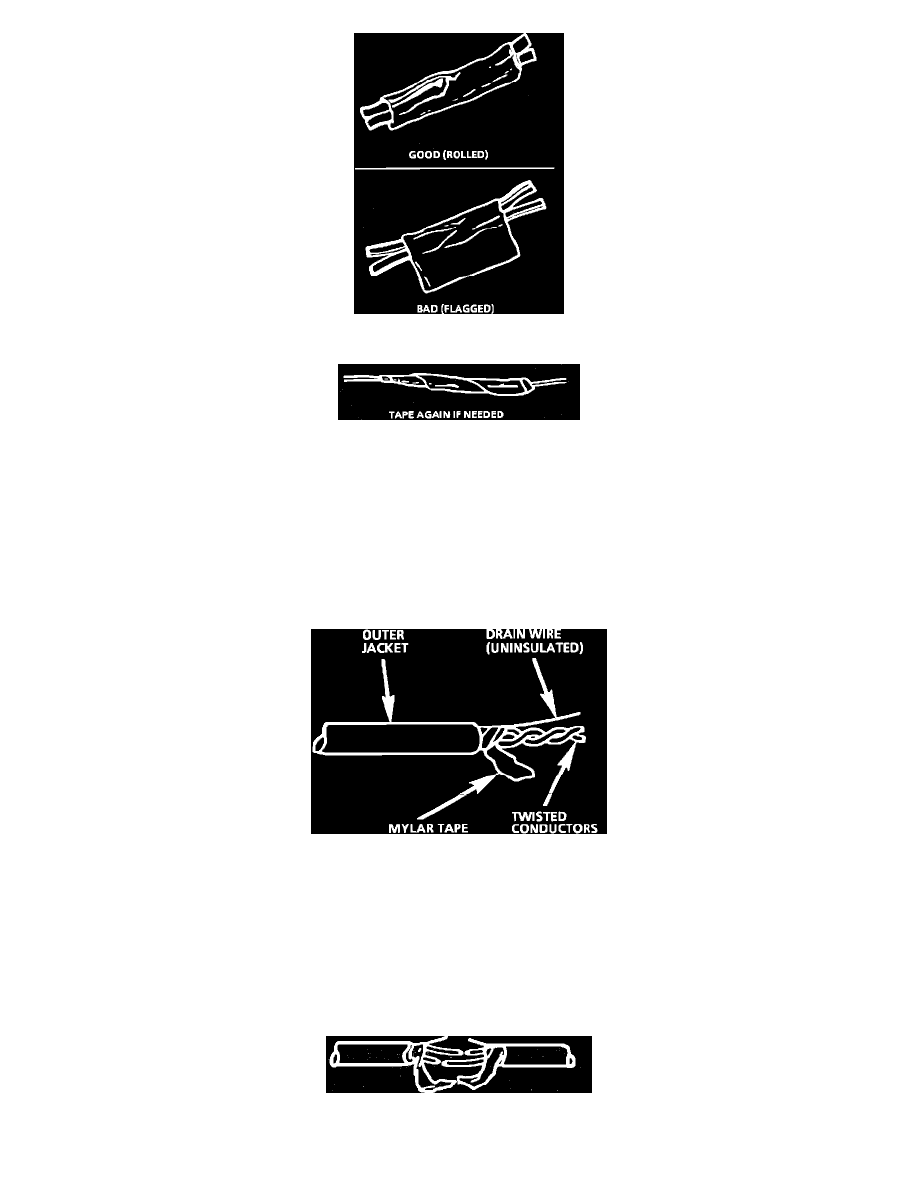 Fig. 11  Proper First Taping
Fig. 12  Proper Second Taping
Step 6: Tape the Splice 
Center and roll the splicing tape. The tape should cover the entire splice. Roll on enough tape to duplicate the thickness of the insulation on the
existing wires. Do not flag the tape. Flagged tape may not provide enough insulation, and the nagged ends will tangle with the other wires in the
harness, Fig. 11. 
If the wire does not belong in a conduit or other harness covering, tape the wire again. Use a winding motion to cover the first piece of tape, Fig.
12.
Splicing Twisted/Shielded Cable
Fig. 15  Twisted/Shielded Cable
Twisted/shielded cable is sometimes used to protect wiring from electrical noise (stray signals). For example, two-conductor cable of this construction is
used between the ECM and the distributor. See Fig. 15 for a breakdown of twisted/shielded cable construction.
Step 1: Remove Outer Jacket  
Remove the outer jacket and discard it. Be careful to avoid cutting into the drain wire or the mylar tape.
Step 2: Unwrap the Tape  
Unwrap the aluminum/mylar tape, but do not remove it. The tape will be used to rewrap the twisted conductors after the splices have been made.
Fig. 16  The Untwisted Conductors
< PREV PAGE
NEXT PAGE >