< PREV PAGE
NEXT PAGE >
Hatchback 4WD F4-1781cc 1.8L (1983)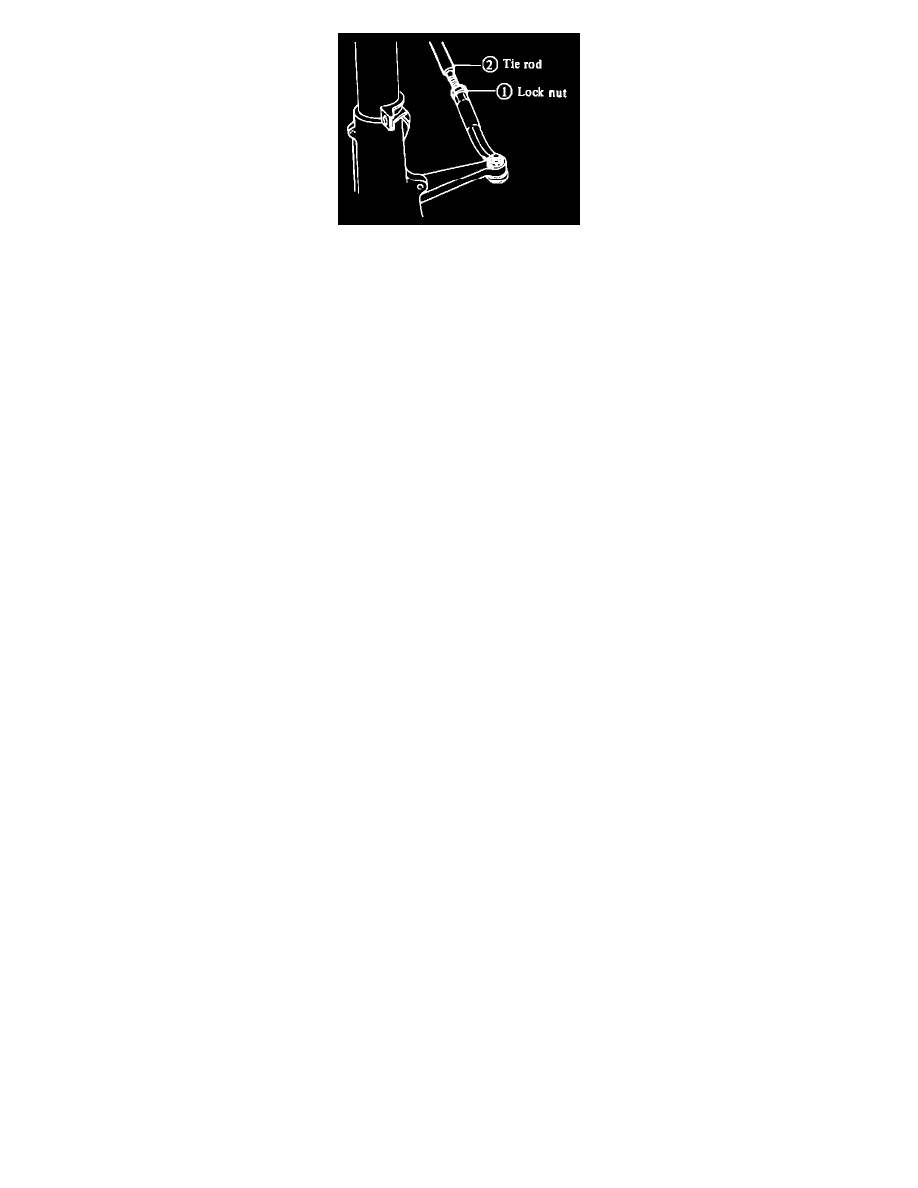 Fig. 4 Front toe-in adjustment
Ensure tires are properly inflated prior to checking or adjusting toe. 
FRONT
The following procedure may be used to correct toe-in, if out of specifications.
1. Loosen both left and right tie rod locknuts, Fig. 4.
2. Turn both tie rods an equal amount until toe-in is within specifications.
REAR
Toe cannot be adjusted. If toe is outside specifications, inspect suspension components for damage and replace as necessary.
< PREV PAGE
NEXT PAGE >