< PREV PAGE
NEXT PAGE >
Hatchback 4WD F4-1781cc 1.8L (1983)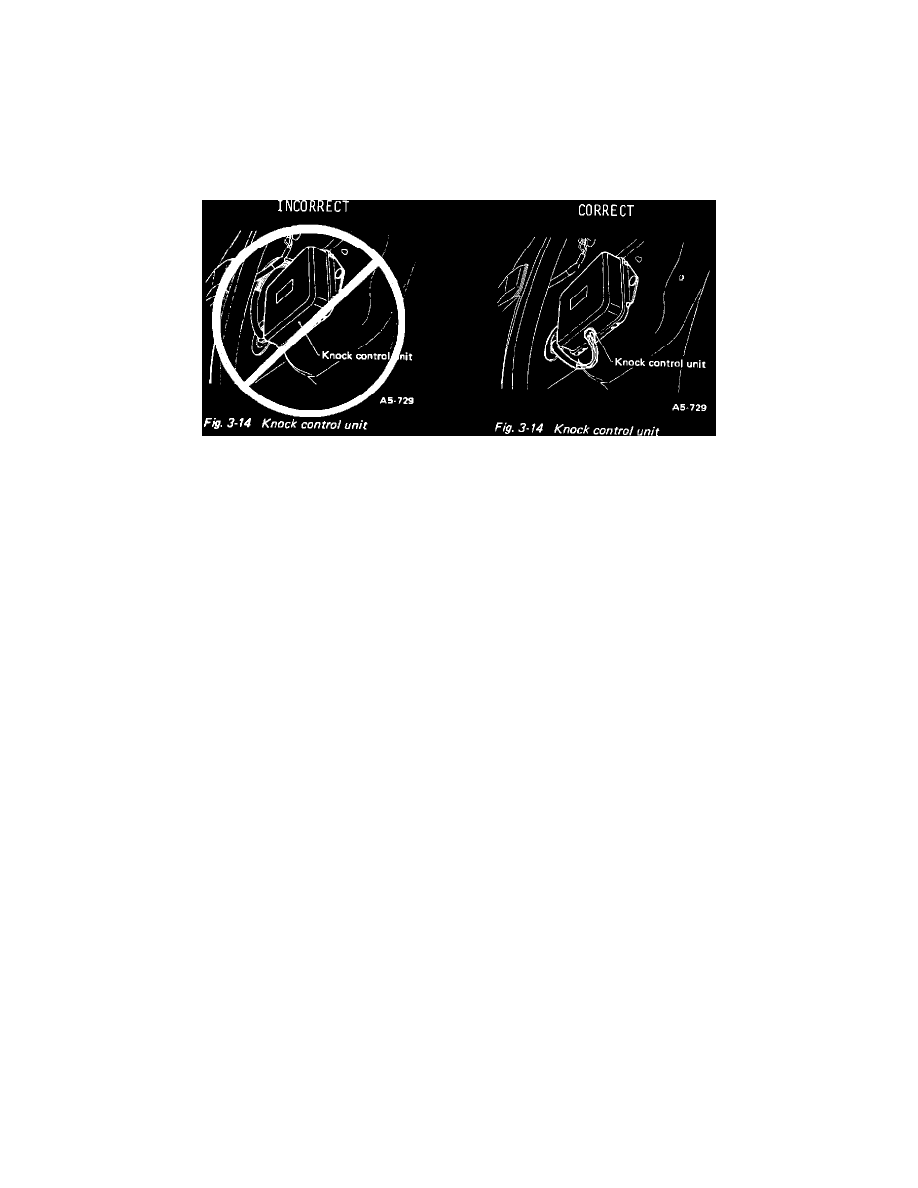 Knock Sensor Module: Technical Service Bulletins
Sevice Manual - Knock Control Unit Correction
NUMBER  01-95-83
DATE  12-7-83
APPLICABILITY:
ALL TURBO MODELS
SUBJECT:
KNOCK CONTROL UNIT
On page 3-10 of the Subaru Turbo Manual (MSA-440), the diagram of the knock control unit - figure 3-14 is incorrect.
The knock control unit should be shown mounted with the wire harness facing down, as shown below.
Please make a note referring to this bulletin in the applicable Subaru Service Manual.
< PREV PAGE
NEXT PAGE >