< PREV PAGE
NEXT PAGE >
Hatchback 4WD F4-1781cc 1.8L (1983)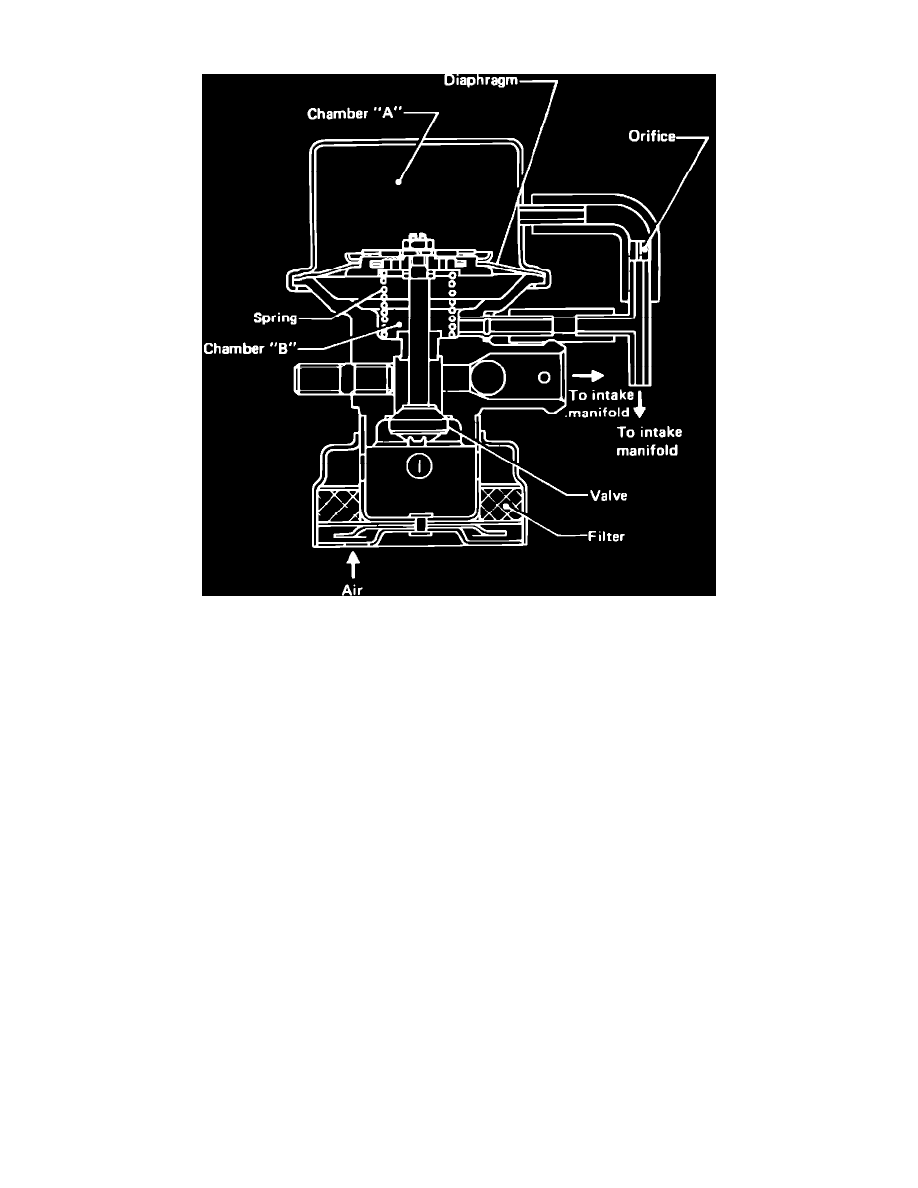 Deceleration Valve: Testing and Inspection
Fig.34 Anti-afterburn valve.
Check that all hoses and connections are tight. Replace any found to be leaking.
Hold a piece of paper on the bottom side of the valve where the air enters, FIG. 34. Start engine and warm to operating temperature. Increase engine
speed to 3000 RPM and release the throttle quickly. The paper should be drawn against the valve if it is working properly. If not, the valve should be
replaced.
< PREV PAGE
NEXT PAGE >