< PREV PAGE
NEXT PAGE >
Hatchback 4WD F4-1781cc 1.8L (1983)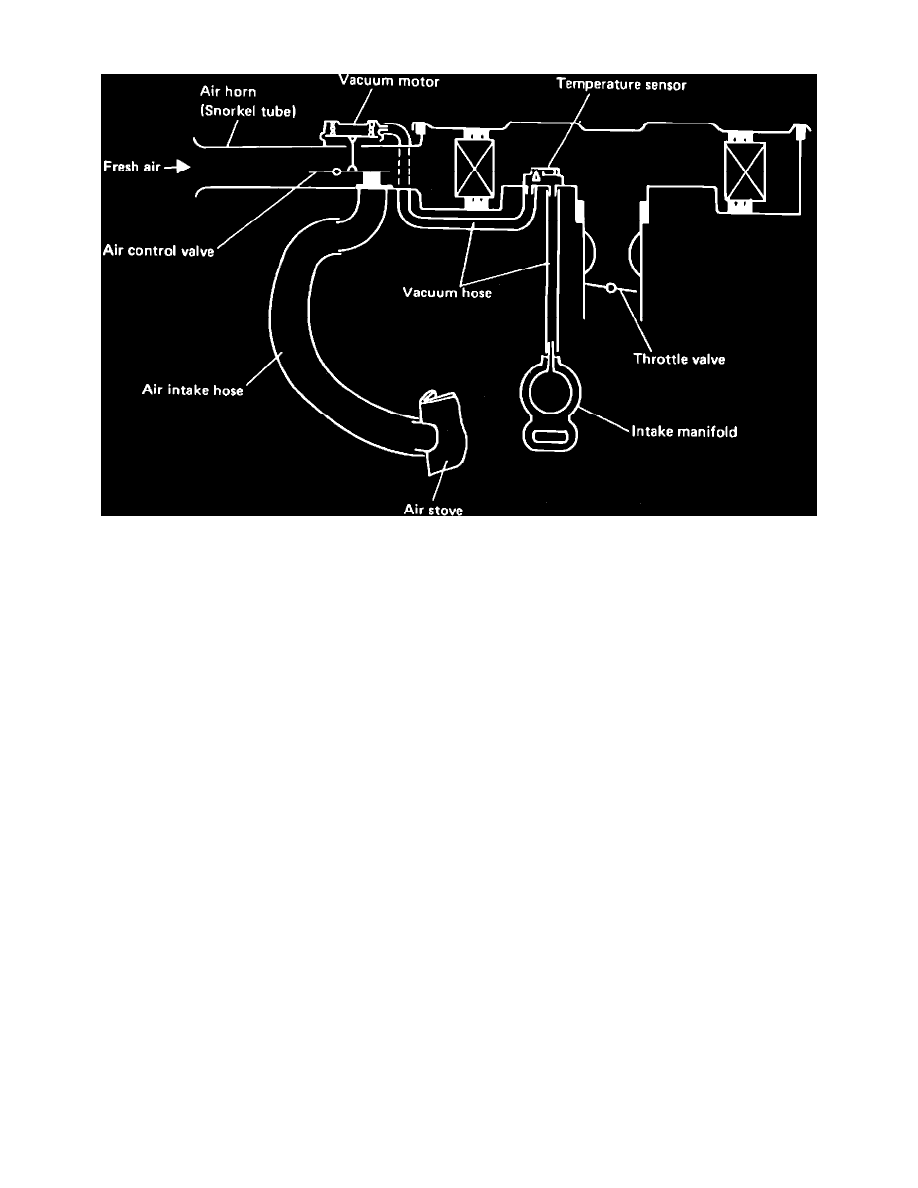 Thermostatic Air Cleaner: Description and Operation
Fig.27 Thermostatically controlled air cleaner system.
This system, FIG. 27, includes the air cleaner, the air stove on the exhaust manifold, and the air intake hose connecting the air cleaner and the hot air
stove. The air cleaner is equipped with an air control valve which directs heated air to the carburetor intake when the underhood temperatures are below
a specified level. In addition to lowering HC levels during warmup, the system also serves to prevent carburetor icing and improve cold driveability.
< PREV PAGE
NEXT PAGE >