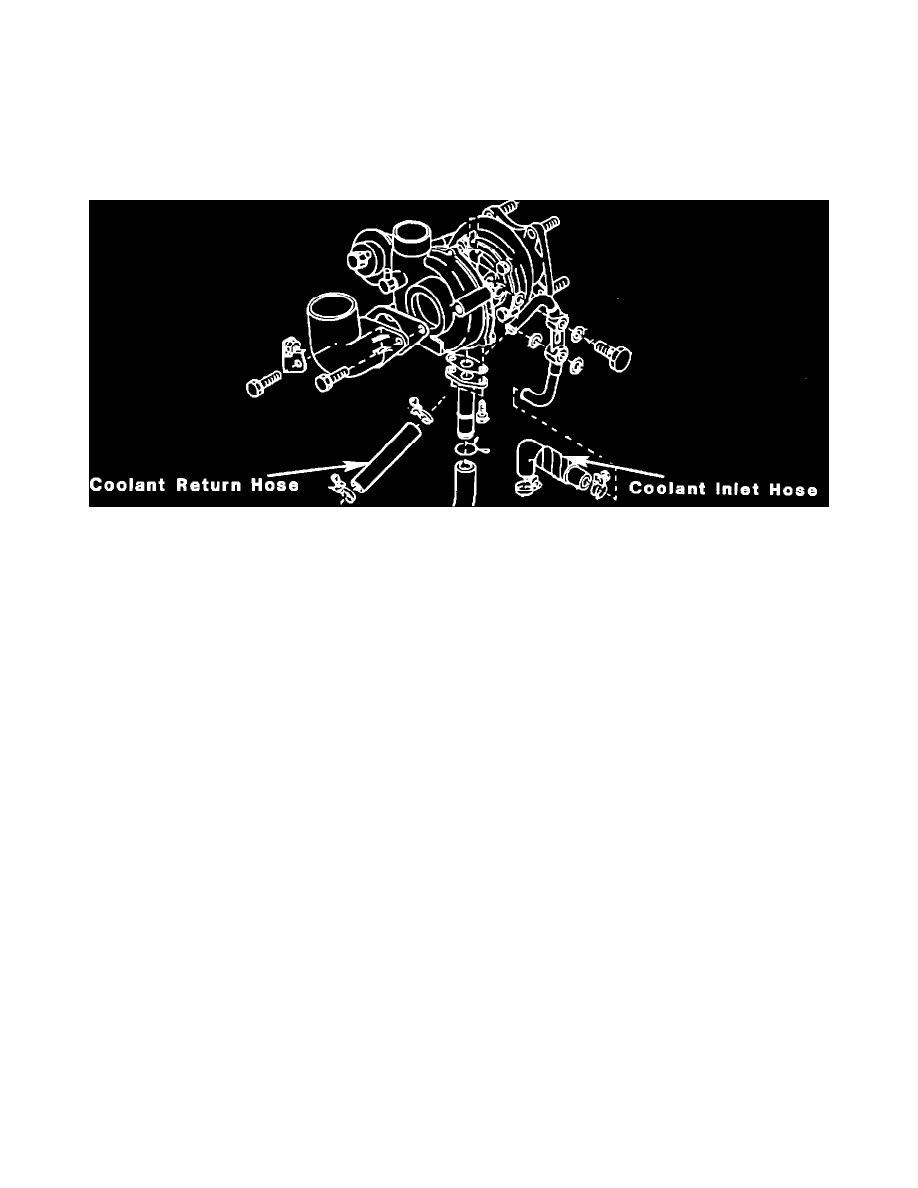 Turbocharger: Technical Service Bulletins
Turbo Vehicles Maintenance Reminder
NUMBER   
02-71-89
DATE   
10-18-89
APPLICABILITY
TURBO VEHICLES
SUBJECT:
MAINTENANCE REMINDER
Turbo vehicle cooling systems, by their nature, are operated under very severe conditions of heat and pressure.
It is important that the cooling system hoses are inspected as recommended in the maintenance requirements at 30,000 mile intervals. This is the
minimum interval for inspection of cooling hoses.
As a service to your customers, it is recommended that hoses, oil change history and oil levels, coolant levels, etc., be inspected whenever a vehicle is
being serviced.
Hoses such as those carrying coolant to and from the turbo charger may be easily neglected because of their location. The coolant inlet hose is covered
with a heat shield making it more difficult to inspect. The easiest way to inspect this hose is from underneath the vehicle. Leakage at this hose can result
in extensive damage to engine and turbo charger if left unattended. See Figure.
Your attention to this service will be appreciated by your customers.