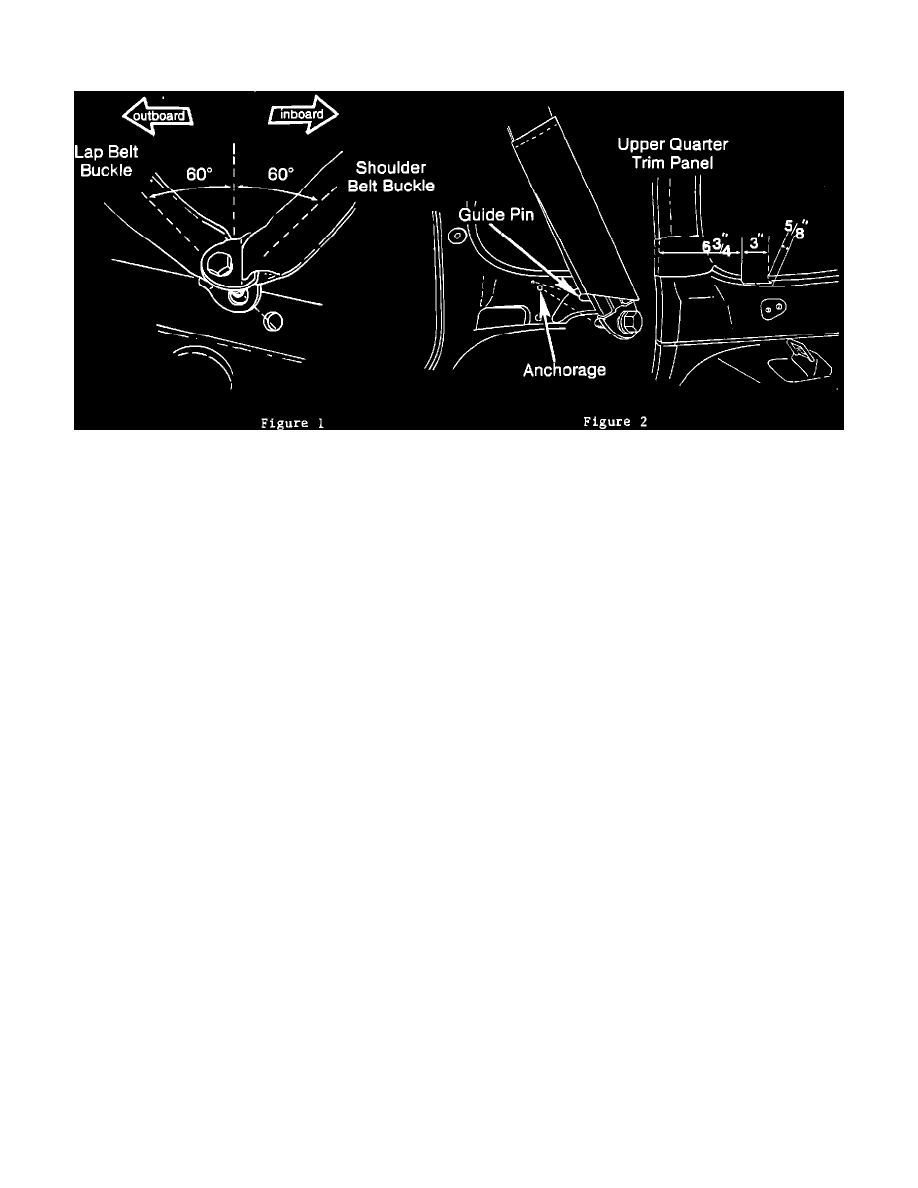 Station Wagons 1985 Thru 1988
Model Applications:
Station Wagons 1985 thru 1988 (P/N 64174GA700)
CAUTION: Improper installation could adversely affect the performance of the seat belt system. Subaru of America strongly recommends these rear
seat shoulder belts be installed by an Authorized Subaru Dealer.
1.
Lift up the rear seat lower cushion to provide access to both lap belt buckle mounting bolts.
2.
Remove and discard the 5/8 inch bolts which secure the original equipment lap belt buckles.
3.
Install each of the shoulder belt buckles using the attached 5/8 inch bolt and washers, on the top of the respective lap belt buckles. Properly
position as shown in Figure 1, tighten each bolt to specified torque, 18-25 foot pounds.
4.
Return the rear seat cushion to the seating position.
5.
Loosen the garnish trim around each C pillar. Then loosen the front section of each upper quarter trim panel.
6.
Measure and cut 75 mm x 17 mm (3 in. x 5/8 in.) opening on the top of each quarter panel at a location 170 mm (6-3/4 in.) rearward from the
forward edge of the panel. See Figure 2.
7.
To install the shoulder belt tongue; first align the guide pin into the locating hole then tighten the attached 5/8 inch bolt and washers, to specified
torque, 18-25 foot pounds. See Figure 2.
8.
Reinstall the quarter panels and C Pillar garnishes.
9.
Place the Use, Safety Tips, and Maintenance Instructions in the Owner's Manual for future reference.