< PREV PAGE
NEXT PAGE >
Hatchback 4WD F4-1781cc 1.8L (1983)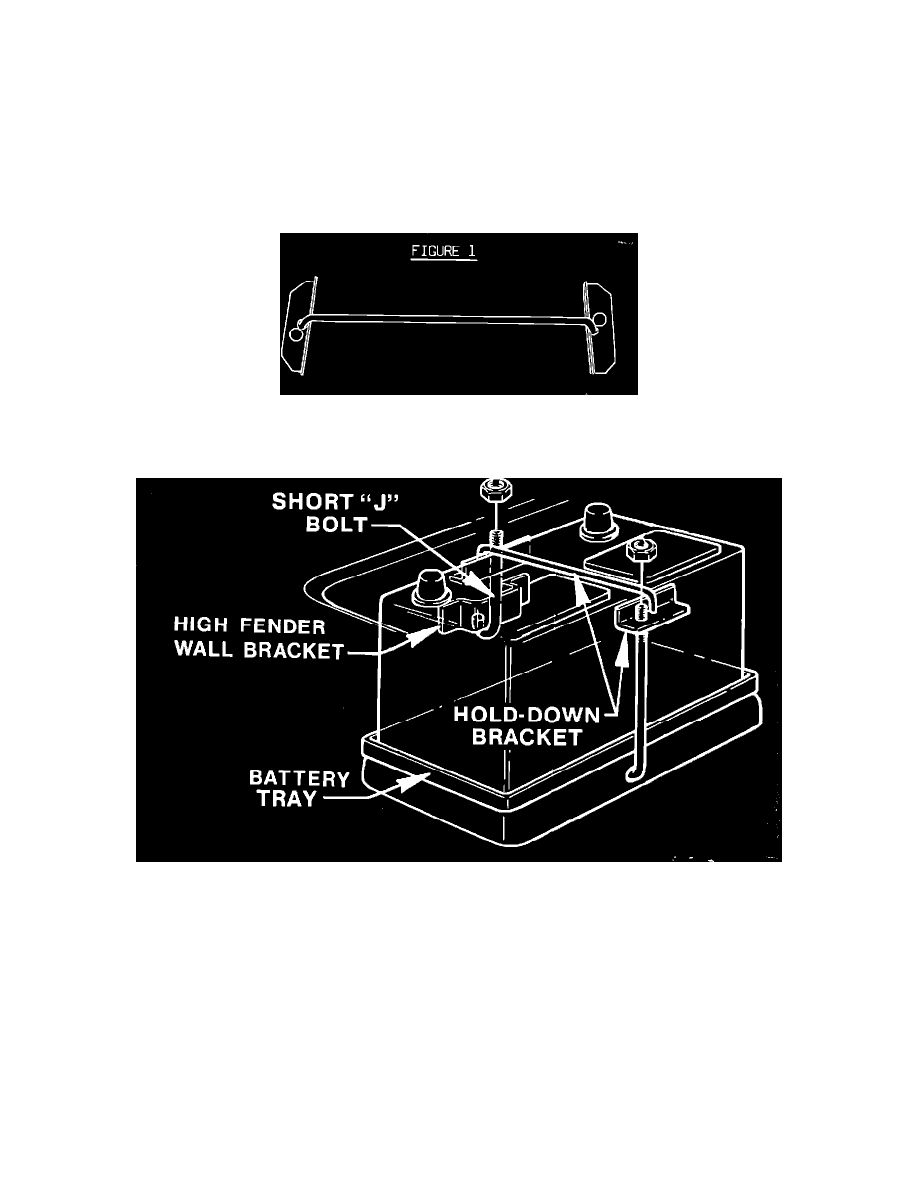 Battery: Technical Service Bulletins
Maintenance Free Battery - Application & Installation
NUMBER  01-96-84
DATE
05-23-84
APPLICABILITY:
ALL 1977 THROUGH 1984 VEHICLES
SUBJECT:
SUBARU MAINTENANCE FREE BATTERY
The Subaru Maintenance Free Battery, SOA 538000, can be installed in all 1977 Stage II through 1984 Subaru vehicles as a replacement battery.
FIGURE 1
Battery hold-down bracket SOA 538001 (see Figure 1) will be required for most vehicles to secure the replacement battery.
FIGURE 2
A short "J" bolt is included with the hold down for vehicles with high fender wall brackets. (See Figure 2).
< PREV PAGE
NEXT PAGE >