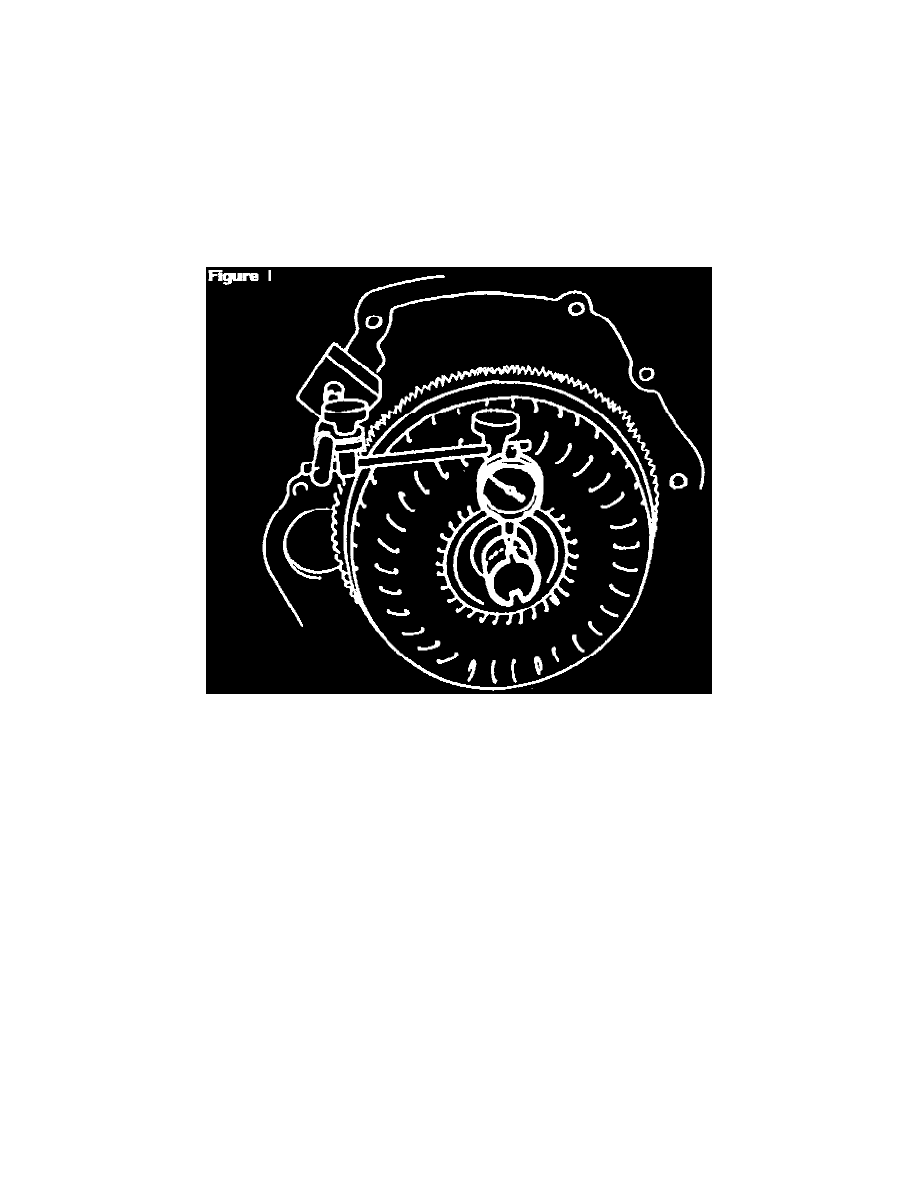 Continuously Variable Transmission/Transaxle: Technical Service Bulletins
A/T - Front Bushing Wear
TSB 87-54 (Sept)
SUBJECT: ALL AUTOMATICS
PROBLEM: Front Bushing Wear
CAUSE:
When diagnosing front pump bushing wear, the cause may be:
1.
Excessive CONVERTER HUB RUN-OUT. This may, or may not be due to a faulty torque converter.
The torque converter can be checked visually, and with a dial indicator. (See Figure 1) Hub run-out should not exceed .010".
2.
BROKEN, BENT OR CRACKED FLYWHEELS can also cause run-out. If the torque-converter-to-flywheel bolts have been loose, the flywheel
holes can become egg-shaped, or the torque converter pads may wear into the flywheel, causing run-out.