Brakes - ABS ECU Replacement|Page 8 >
Impreza 2.5 RS Coupe F4-2.5L SOHC (2000)
Relays and Modules
Relays and Modules - Brakes and Traction Control
Electronic Brake Control Module
Component Information
Technical Service Bulletins
Brakes - ABS ECU Replacement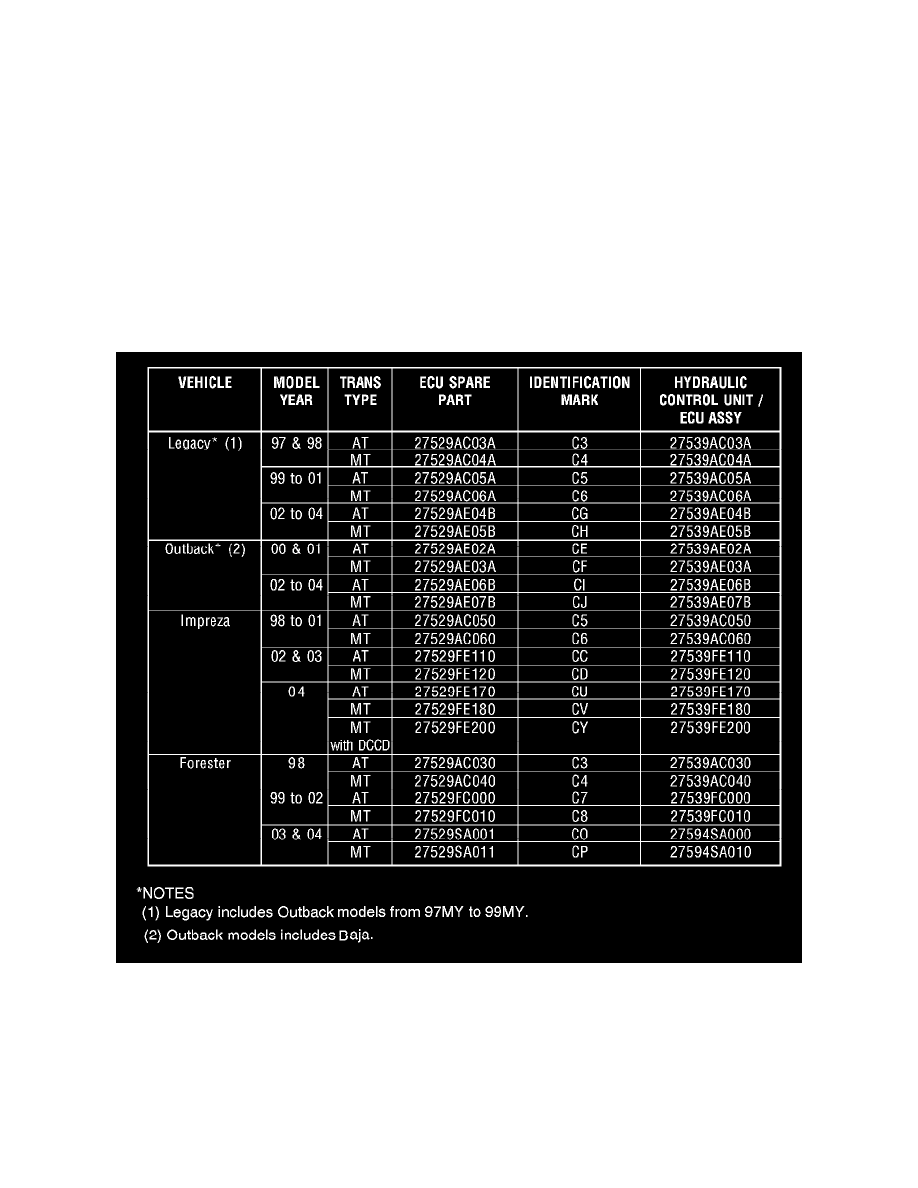 Electronic Brake Control Module: Technical Service Bulletins
Brakes - ABS ECU Replacement
NUMBER: 06-31-03R 
DATE: 12/08/04
APPLICABILITY: 
1997~04MY Legacy, Outback & Baja 
(Excluding VDC Equipped Vehicles); 
1998~04MY Impreza and Forester
SUBJECT:
Replacement of ECU for ABS Repair
INTRODUCTION
In order to improve serviceability of ABS system, the ECU was subdivided and has been newly established as a spare part. This service bulletin details
the part numbers and replacement procedures of the ECU as a spare part.
PARTS NUMBERS AND APPLICABLE MODELS
REPAIR PROCEDURE
1)
Turn off the ignition switch.
2)
Disconnect the negative terminal from the battery.
3)
Disconnect the air intake duct from the Air Box.
Relays and Modules
Relays and Modules - Brakes and Traction Control
Electronic Brake Control Module
Component Information
Technical Service Bulletins
Brakes - ABS ECU Replacement
Brakes - ABS ECU Replacement|Page 8 >