< PREV PAGE
NEXT PAGE >
Legacy GT LTD Sedan AWD F4-2.5L SOHC (2001)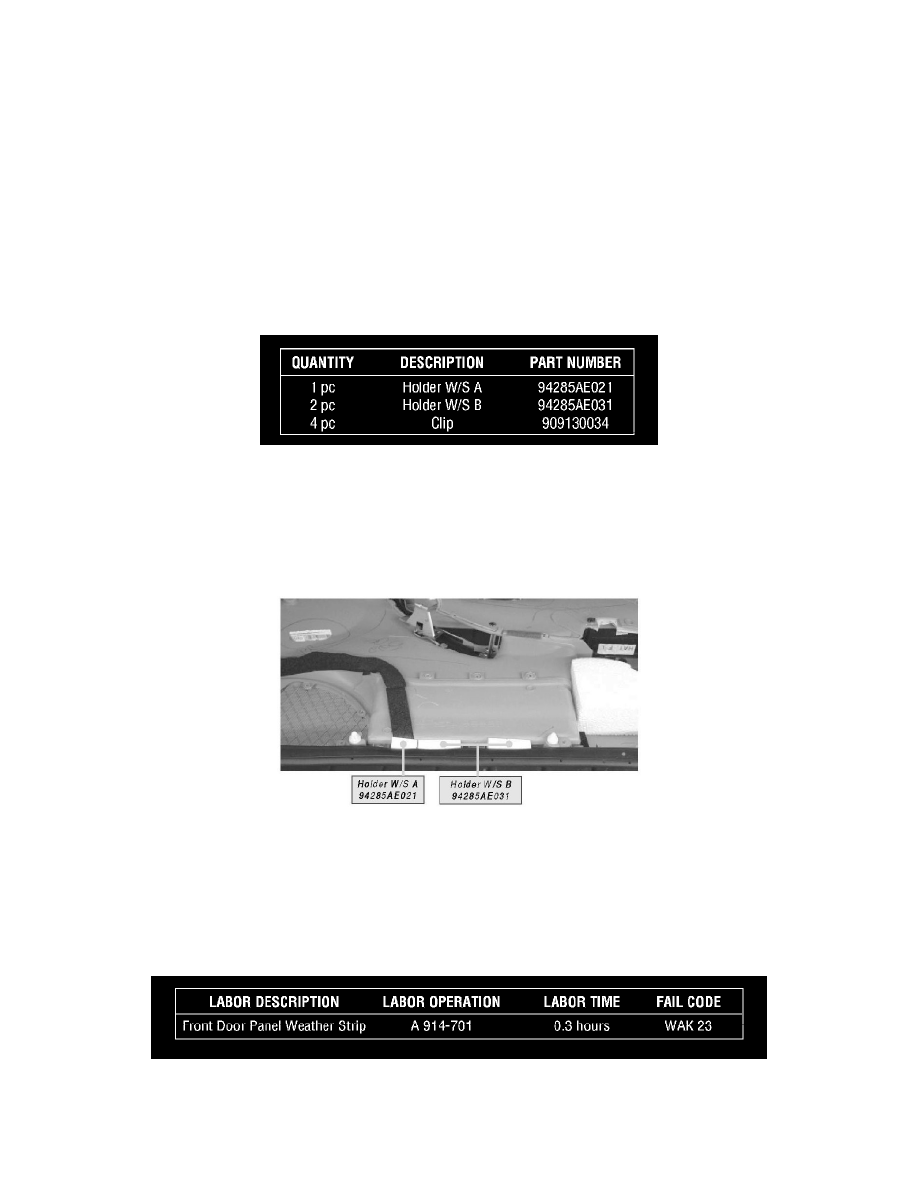 Weatherstrip: Customer Interest
Body - Front Door Weatherstrip Detached/Loose
NUMBER: 12-79-03 
DATE: 04/15/03
APPLICABILITY: 
2000-2003MY Legacy, Outback and Baja Vehicles
SUBJECT:
Front Door Panel Weather Strip
INTRODUCTION
In the event you encounter a customer complaint that the lower front door weather strip is detached or hanging loose, the following repair method should
be used in lieu of replacing the entire weather strip or door trim panel assembly. For weather strips which are loose only, replacement is not an option
under warranty.
PARTS INFORMATION
REPAIR PROCEDURES/INFORMATION
1)
Remove the door trim panel assembly.
2)
Remove the four dips at the bottom of the inner door panel and replace with new ones.
3)
Insert the three holders into the space between the weather strip and the bottom of the door pocket protrusion, ensuring that the holder is wedged
flush with the weather strip (see picture).
4)
Reinstall the door trim panel assembly in reverse order of removal.
5)
Ensure proper operation of all door functions and electrical operations.
CLAIM REIMBURSEMENT/WARRANTY INFORMATION
For vehicles within the Basic New Car Limited Warranty coverage period, this repair may be claimed using the information shown.
< PREV PAGE
NEXT PAGE >