< PREV PAGE
NEXT PAGE >
Legacy GT LTD Sedan AWD F4-2.5L SOHC (2001)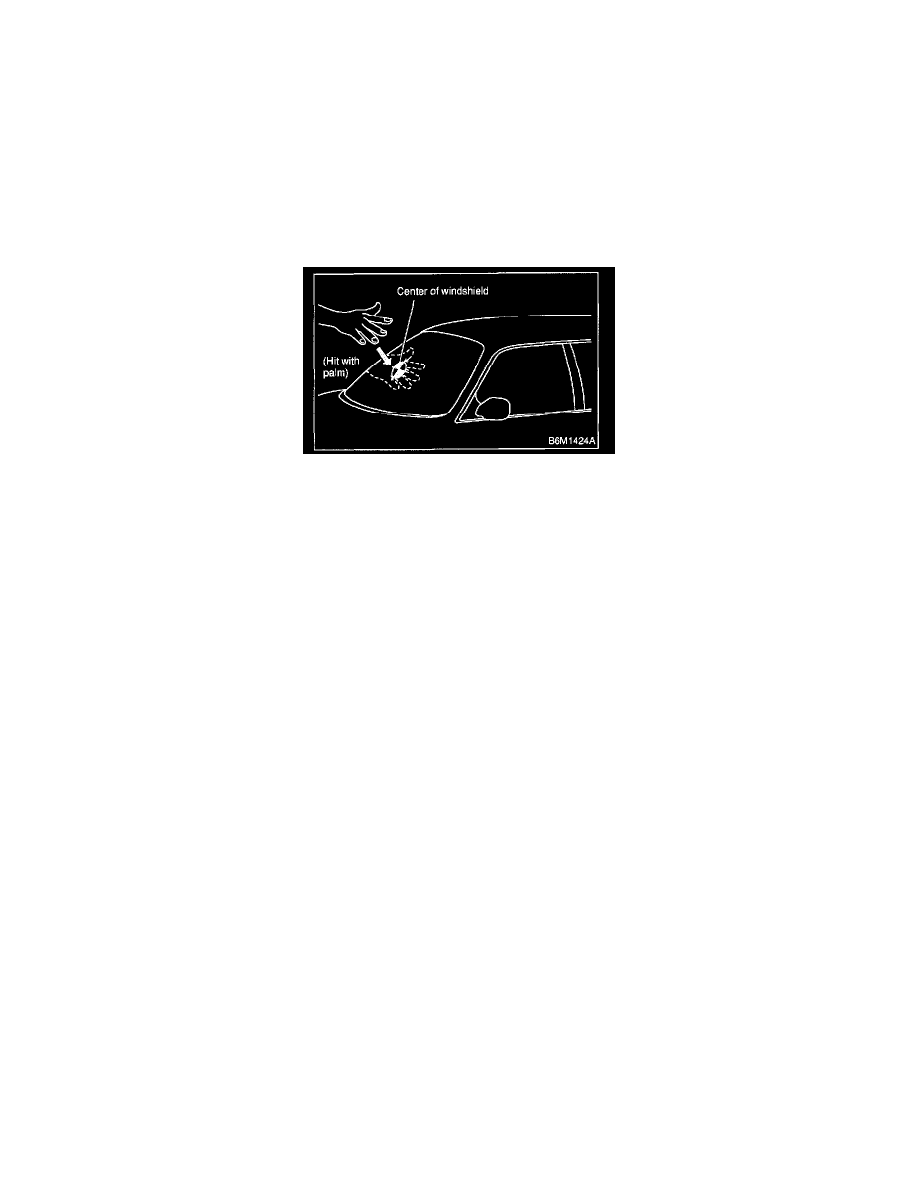 Alarm Module: Testing and Inspection
Impact Sensitivy Test
Security Control Module
1. IMPACT SENSITIVITY TEST
1. Remove the key from the ignition switch.
2. Close all windows.
3. Close all doors and the rear gate or trunk lid.
4. Cover the hood with a blanket.
5. Press the LOCK/ARM button of the transmitter.
6. Confirm that the security indicator light blinks every 2 seconds.
7. Hit the center of the windshield with your palm and make sure the alarm operates.
If NG, adjust the impact sensitivity. 
< PREV PAGE
NEXT PAGE >