< PREV PAGE
NEXT PAGE >
Legacy GT LTD Sedan AWD F4-2.5L SOHC (2001)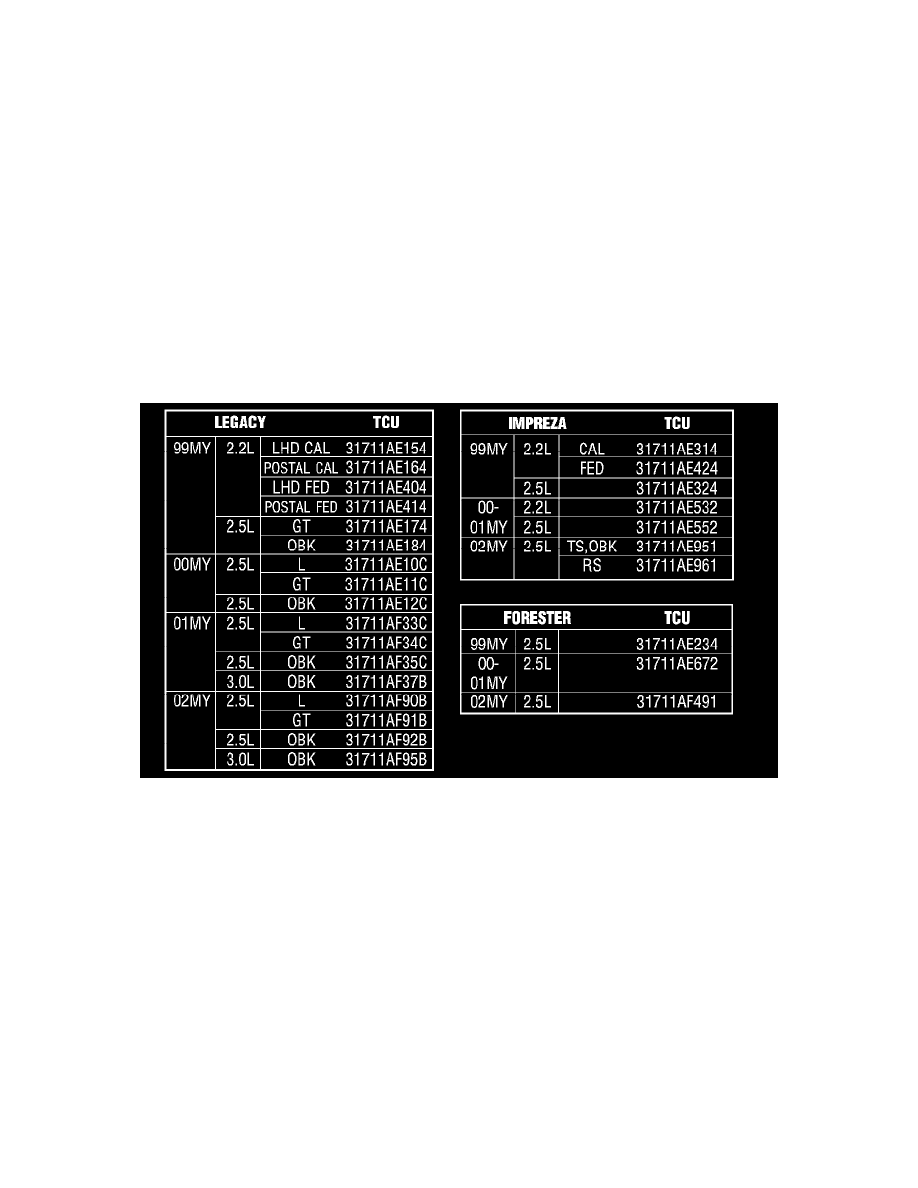 Control Module: All Technical Service Bulletins
A/T - Harsh AWD Engagement/Code 45 Set
NUMBER: 16-66-02 
DATE: 03/15/03
APPLICABILITY: 
1999-2002MY 4EAT Vehicles
SUBJECT:
TCU Code 45 and AWD Harsh Engagement
INTRODUCTION
If you encounter a TCU Code 45 (intake manifold pressure signal), and have confirmed the wiring and connectors as outlined in the appropriate Service
Manual, it will be necessary to replace the TCU with one listed below. Please note that if the same vehicle is experiencing an ECM code for the pressure
signal, replacement of the TCU will not correct it. You will need to diagnose and repair according to the Service Manual.
These new TCUs also include a slight logic change to address AWL) harsh engagement. Some customers may comment, when they are driving in snow
and ice and they try to accelerate during slow speed driving, that they feel a bang from the rear of the vehicle.  This is caused by the transfer clutch being
applied quickly when the system detects slight wheel slippage. You should confirm the AWD is working properly prior to replacing the TCU.
These logic changes were incorporated into production from the start of 2003 model year.
< PREV PAGE
NEXT PAGE >